HEALTH: AFFILIATIONS SEEN AS WAY TO CUT COSTS, AVOID DUPLICATIONS
Palomar, Graybill Medical Look at Possible Pact
Thursday, July 25, 2019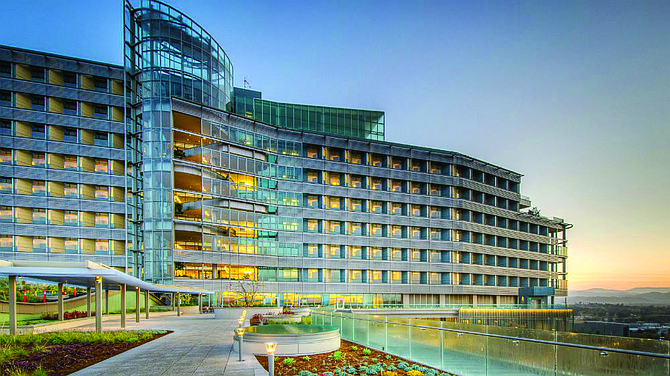 Palomar Health wants to deepen ties with a decades-old private physician group in a bid to control costs and closely coordinate patient care.

Graybill Medical Group and Palomar recently agreed to negotiate a formal affiliation agreement, a move that Palomar says isn't so much about competition but nonetheless could ripple through North County's health-care landscape.
Under pressure from insurers and government policies to save money while hitting quality thresholds, Palomar and other hospitals have formed alliances with physician groups like Graybill. They say these pacts allow them to better manage care to rein in costs and readmissions.
"We can do a better job of managing patients and making sure they are getting the right treatment for any of the services they need," Palomar Health CEO Diane Hansen said.
In addition, Palomar — which operates two hospitals, outpatient sites and other facilities — sees in Graybill a way to bolster health coverage. The medical group's physicians and practitioners handle 350,000 patient visits annually.
Patient Referrals
Affiliations increase the likelihood that medical groups will refer patients to a hospital — a valuable source of revenue. But there are limits. California law prohibits physician groups from sending patients to only one destination.
Palomar has 4,200 employees, including 900 physicians. Graybill, which started as a family practice in 1932 in Escondido, employs 60 doctors and about 20 nurse practitioners.

For Palomar, economies of scale represent another incentive. Currently, Graybill competes with Arch Health Medical Group, another North County medical group that's already an affiliate of Palomar.
Hansen said both of the medical groups have an office in areas like Valley Center, an example of duplication.

"If we are able to bring Graybill and Arch together, instead of competing with each other, then we're working together to provide greater access to patients in this district," said Hansen.
Hammering Out Details
Deal terms aren't being disclosed at this juncture. Palomar and Graybill anticipate hammering out details over the next few months.
But broad strokes are coming into view. Hansen said one idea being discussed is putting Graybill and Arch under one medical foundation.

In addition, Graybill would retain its name, as well as its board and governance structure, according to the organization.
The arrangement is by no means a novelty.
"These type of affiliation agreements are playing out across the country," said Paul Keckley, a health policy analyst and managing editor of the Keckley Report.
Affiliations, he noted, demand less capital than starting a medical group from scratch.
Defending Market Share
Keckley said hospitals pursuing them are playing offense, in that the Affordable Care Act helped put the onus on hospitals to deliver quality care for a lower cost. Simultaneously, hospitals view affiliations as a way to defend market share, he added.
Hansen downplayed the Graybill affiliation being a competitive move against other hospitals like nearby Tri-City Medical Center.
"We're more concerned about the patients within our district, not reaching out into other districts," Hansen said. "Our goal, again, is to provide comprehensive access to care within our district."
Likewise, a Palomar spokesman said the would-be deal isn't related to national player Kaiser Permanente.
Kaiser has a medical complex in San Marcos, with nearby land for a potential expansion. Separately, Palomar provides inpatient services for Kaiser under an agreement due to expire in 2022, though the organizations are negotiating a possible extension.
"We are currently exploring all possible alternatives for North County inpatient services, including continuing to contract and the construction of a new Kaiser Permanente hospital on entitled land adjacent to Kaiser Permanente's San Marcos Medical Offices," Kaiser said in a statement.
In recent years Palomar has improved its financial position after spending more than expected on Palomar Medical Center Escondido, an 11-story hospital that opened in 2012.
2018 $11.8M Loss
Despite momentum, Palomar posted an $11.8 million operating loss in fiscal year 2018, after logging $5.7 million in operating income the prior year.

With this context, would Graybill be a fiscal plus for Palomar?

"Graybill has been incredibly successful at being a stand-alone medical group," Hansen said. "And I do believe they will bring that strength to Palomar Health in totality."
Graybill CEO Floyd Farley said the two organizations have worked together since the 1950s, but the affiliation would boost physician recruitment and financial planning.
He also believes the potential deal would accelerate Graybill's growth.
Arch Health Medical Group is on board, too.

"The more you can keep care within the walls of your family…the less it's going to cost you and the more you're able to generate financially to take care of those patients," said Ken Lester, executive director of Arch Health Medical Group.