San Diego-Based HireAHelper Acquired by Porch
Tuesday, July 23, 2019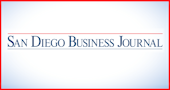 HireAHelper, a San Diego-based moving service marketplace, has been acquired by Seattle-headquartered Porch, which focuses on home repair and improvements. The specifics of the deal were undisclosed.
According to a press release, HireAHelper will remain in its Oceanside headquarters. HireAHelper adds 75 employees to Porch's more than 800 employees.
HireAHelper joins recently-acquired Kandela, which Porch purchased in April.
Travel & Hospitality reporter Mariel Concepcion can be reached at mconcepcion@sdbj.com or 858-634-4625.