CEO CALLS THE PRELIMINARY RESULTS TRANSITORY
Financial Results 'Disappoint' Illumina, It Now Expects FY Revenue Growth of 6%
Sunday, July 21, 2019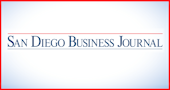 Illumina analysts are still bullish on the company after a lowered revenue estimate prompted a stock sell-off.
On July 11, the maker of machines that decode DNA projected $835 million in second quarter revenue, or $50 million less than originally forecast. Illumina's stock fell 16% the next day.
The company attributed lower-than-anticipated sales to a major order that did not close as expected in the second half of June. Also cited: weakness in the direct-to-consumer market and less demand than expected for certain DNA sequencing systems.
Illumina now projects fiscal-year revenue growth of 6%, while this spring it estimated a 13% to 14% increase.
Analyst Tycho Peterson with J.P. Morgan said the update took investors by surprise, raising "more questions than answers."
But given Illumina's trajectory, he recommended that long-term investors buy Illumina while shares are down.
"The stock will likely remain under near-term pressure pending better visibility on a 2020 recovery," Peterson wrote in a July 11 research note.
Illumina's update noted a slow ramp up in population genomics initiatives — national programs to sequence scores of people to find links between genetics and disease. Analyst Puneet Souda said this market "remains the key needle mover" for Illumina, one where he believes the company will deliver.
While optimistic about Illumina, he highlighted lighter demand, both for Illumina's Nextseq system and in the direct-to-consumer market, which includes ancestry tests.
"We believe the market is looking for the next set of health and other applications to drive business beyond just ancestry and health," said Souda, who's with SVB Leerink.
Illumina's CEO called the preliminary results "transitory."
"We are obviously disappointed with our second quarter financial results. Our preliminary analysis suggests that these challenges are transitory and do not reflect a macro change to the fundamentals of our business," said CEO Francis deSouza in a statement.
"Despite our shortfall this quarter, we remain as enthusiastic about the long-term growth prospects for our markets as we have ever been, and are committed to setting the industry's bar for consistency and execution in the dynamic and rapidly growing world of genomics."
The expected $835 million second quarter revenue would be $5 million higher than the same period in 2018. In contrast, past quarters in recent years regularly saw double-digit growth.
Illumina will release second quarter results July 29.
What's shaping up to be a poor second quarter was largely about timing and appeared to be out of management's control, said analyst William Quirk with Piper Jaffray.
Quirk sees upside in the stock, but said that may be "little consolation" to short-term investors.