CHELSEA TO EXTEND ITS REACH NORTH WITH $41.7M IRVINE PROJECT
Affordable Housing Co. Completes $48.1 Million Mountain View Project
Sunday, July 21, 2019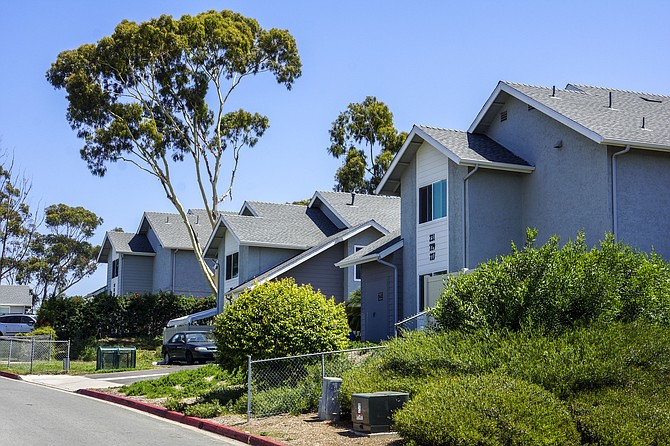 Chelsea Investment Corp. - one of San Diego County's most active producers of affordable housing — has wrapped up a $48.1 million Mountain View project that will provide 143 apartments for low-income households.
Based in Carlsbad, Chelsea worked in partnership with the San Diego County Housing Commission and Housing Development Partners to renovate and reopen Town & Country apartments at 4066 Messina Drive.
Built in 1982, the two-story apartment complex was acquired by the Housing Commission in 2017.
The commission issued $28.3 million in tax exempt bonds to go toward the renovation.
Qualifying Incomes
The apartments are for households with an annual income of up to 60 percent of the median income in San Diego County, which is $64,200 for a family of four, $44,940 for one person, $51,360 for two people and $57,780 for a household of three.
They will remain affordable for 55 years.
Renovations include new kitchens and bathrooms, energy-efficient appliances and wood flooring.
Exterior work include added new roofs, improving walkways, replacing water supply lines, new fencing, a new playground and landscaping improvements.
The Town & Country project also included a new community center that will have a computer lab and after-school and adult education programs provided by the San Diego Community Housing Corp.
Four S.D. Projects Under Construction
Chelsea Investment also has four affordable housing projects under construction in San Diego and one in Carlsbad — the 42-apartment Pacifica at Playa Del Sol in Ocean View Hills, the 139-apartment Paseo La Paz in San Ysidro, the 103-apartment Siena at Civita, and the 203-apartment Stylus at Civita in Mission Valley.
The company also completed three projects in San Diego in 2018, one in Oceanside — the 32-apartment North Coast Terrace — and one in Ramona — the 62-apartment Schmale Family Senior Residence.
Extending its reach farther north, Chelsea Investment in June bought a 2.6-acre parcel of land in Irvine, where it plans to build a $41.7 million project with 80 apartments for low-income families.
Housing advocates said projects like those Chelsea is delivering are a small step toward meeting the housing needs of the region, but they are preparing a $900 million housing bond for the November 2020 election ballot aimed at taking a bigger bite out of the ongoing shortage of affordable housing.