CLIENTS WANT EXPERIENCES; RESTAURANTS GET A DRAW FOR NEW CUSTOMERS
PlantBased PopUP Feeds Mind & Body
Thursday, July 18, 2019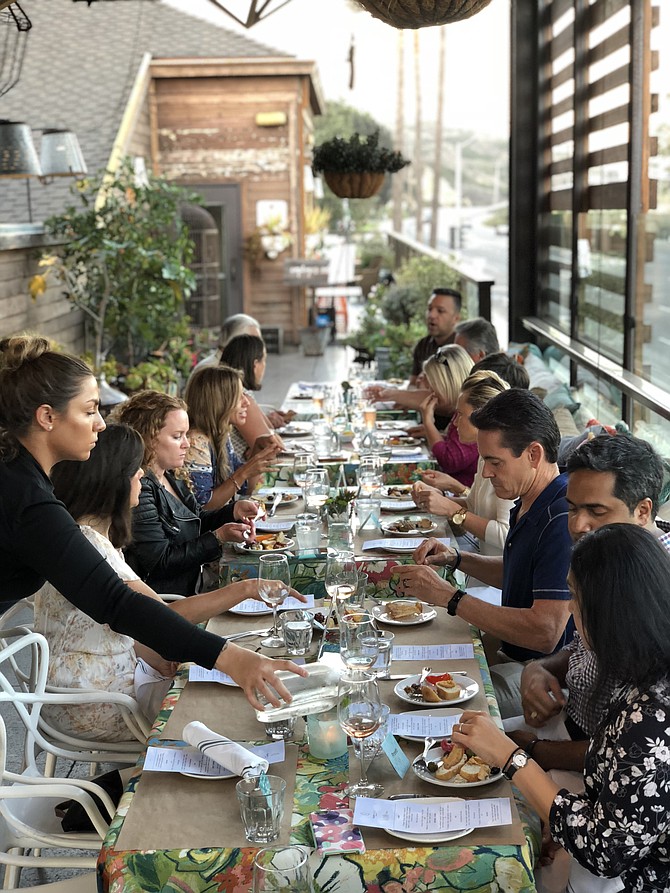 As San Diego continues to be touted as one of America's top foodie cities, restauranteurs and chefs around town are staying innovative in order to keep the offerings well-rounded and interesting. Anna Keeve's PlantBasedPopUp is no exception.
Keeve, who founded the plant-based pop-up meal experience in San Diego in 2018, said her objective in launching PBP was to fill a void and offer San Diego diners a pairing dinner not centered around the usual protein.
"I have always liked going to nice restaurants and experiencing social and educational events around food, wine and spirits," said Keeve, who studied kinesiology with an emphasis on fitness, nutrition and health at San Diego State University and is certified in plant-based nutrition from Cornell University. "However, as someone who has been nearly vegetarian (and now vegan) almost my entire life, it's very hard to participate in these prix fixe pairing events and winemaker dinners — or really anything with a set menu — since they tend to be centered around meat… Increasingly, people are turning away from animal-based products, but they still want the same traditional experiences, like the food and wine pairing dinner."
The way PBP works is Keeve, who self-funded the company, partners with restaurants and chefs to create multicourse plant-based menus and then the chefs prepare and present the food for PBP guests. She said that having worked in communications and media relations for the last 10 years has helped her on the business end of this experiential event company.
So far, Keeve and her restaurant partners, which she works with based on service and location, have hosted four dinners since June 2018; those partners have been Jaynes Gastropub, Herb & Wood, Cucina Enoteca and Pali Wine Co. to date. Each dinner sits between 15 and 25 people at a communal table and is hosted by the chef or sommelier, who speaks briefly between each course, Keeve said. The restaurants charge PBP a cost based on the number of attendees and each seat costs between $80 and $160 per person. Keeve said guests also receive gift bags from local veg-friendly, PBP brand sponsors.
Carl Winston, director of the L. Robert Payne School of Hospitality & Tourism Management at San Diego State University, said pop-ups are a good business for a number of reasons, including fitting into the experience economy.
"We are in this experience economy where we like to collect memories and one-off experiences," he said, adding that it also fits well with the sharing economy. "It gives existing patrons a new reason to come and gives new patrons something new to look forward to. It's different from going to the usual favorite spot because this is a unique thing that is kind of in fashion right now."
Prev Next