Illumina Expands Startup Accelerator Program to the U.K.
Thursday, July 18, 2019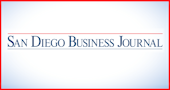 An Illumina program that mentors and invests in early-stage genomics companies is expanding to the U.K.
In 2014, San Diego-based Illumina, a giant of DNA technology, started Illumina Accelerator in San Francisco. This new accelerator – launching next year in Cambridge – marks the program's first expansion.
Over six months the program provides companies with seed funding, access to Illumina sequencing systems and reagents, guidance, and operating space.
Like in San Francisco, the U.K. accelerator will operate next to an Illumina campus.
"Illumina Accelerator Cambridge will undoubtedly contribute to the UK's life sciences effort by galvanizing genomics startups to harness the rapid and affordable next-generation sequencing technology pioneered by Illumina and develop applications that will benefit human health the world over," said in a news release Sir John Bell.
He's the lead for the U.K.'s Life Sciences Industrial Strategy and a professor of medicine at Oxford University.
Could Illumina also bring the accelerator program to San Diego?
"We wanted our first expansion to be international due to the startup activities and interest we've seen globally, including the genomics ecosystem in the Europe and UK," Tina Amirkiai, a public relations manager with Illumina, told the San Diego Business Journal.
"So, our second location in Cambridge, UK is a great next step for us to attract and support entrepreneurs across the globe. While SD is our headquarters and a strong genomics hub, we wanted first to expand internationally."
Even without an accelerator, a good number of genomics startups have emerged locally in recent years. Vivid Genomics, Cradle Genomics and LunaDNA among them.
These companies -- teeming with former Illumina talent -- are propelled by DNA sequencing costs falling.
Besides the accelerator program, San Francisco's Illumina Ventures invests in genomics startups, including in San Diego.
Partners on Illumina Accelerator Cambridge include European venture capital firms SV Health Investors, Sofinnova Partners, Seventure Partners and F-Prime Capital.
The first U.K. cohort will begin spring 2020. Applications for both the U.K. and San Francisco accelerators are due by Nov. 1 at www.illumina.com/accelerator.