DOJ Asks Court to Pause Antitrust Enforcement Against Qualcomm
Wednesday, July 17, 2019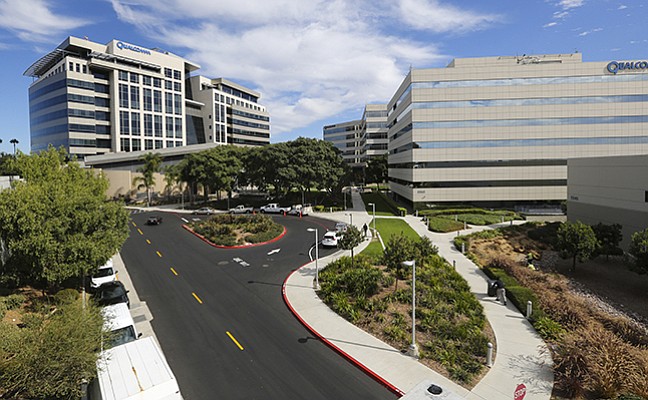 The U.S. Department of Justice asked an appeals court to hold off from enforcing a sweeping antitrust ruling against Qualcomm Inc.
Judge Lucy Koh ruled against Qualcomm in May, in the long-awaited conclusion to the Federal Trade Commission's antitrust trial against the San Diego-based semiconductor company. Per the May 21 decision, Qualcomm must renegotiate its existing license agreements, and cannot deny companies access to its modem chips based on their license status. The company also must license its standard-essential patents to competitors, such as Intel Corp.
After Koh denied Qualcomm's motion for a stay earlier this month, the company brought its case to the Court of Appeals for the Ninth Circuit. In an amicus brief filed on July 17, the Department of Justice wrote the appeals court should grant Qualcomm a stay due to public interest.
"The district court's ruling threatens competition, innovation, and national security. Its liability determination misapplied Supreme Court precedent, and its remedy is unprecedented," the DoJ wrote in a court filing. "Immediate implementation of the remedy could put our nation's security at risk, potentially undermining U.S. leadership in 5G technology and standard-setting, which is vital to military readiness and other critical national interests."
This isn't the first time the U.S. has gone to bat for Qualcomm in the name of national security. Last year, President Donald Trump blocked Broadcom Ltd.'s attempted takeover of Qualcomm, citing security concerns that the deal could lead to China dominance in 5G technology. At the time, Broadcom was headquartered in Singapore, though it has since relocated its headquarters to San Jose.

Those concerns have also manifested in ways that aren't so good for Qualcomm's business. In May, Trump blacklisted Chinese telecommunications giant Huawei — one of Qualcomm's major customers. But in late June, Trump appeared to ease up on the ban, allowing U.S. companies to sell their products to Huawei.
Koh's ruling could have big implications for Qualcomm's licensing business, which accounted for roughly 23 percent of the company's revenue last year. But it hasn't appeared to take a bite out of the company yet. Qualcomm struck a six-year licensing and chip supply agreement with Apple in April, and reached an agreement with Samsung last year.