Qualcomm Upgrades Latest Chipset for Gaming, VR
Tuesday, July 16, 2019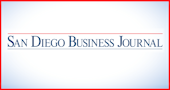 Qualcomm Inc. rolled out a beefed-up version of its Snapdragon 855 processor on July 15. The new chipset, the Snapdragon 855 Plus, is an upgraded version of the company's flagship processor that it introduced in late 2018.

The Snapdragon 855 is currently found in Samsung's Galaxy S10, LG's G8, and a number of other new, high-end smartphones. The newest rendition, the Snapdragon 855 Plus, includes a boost to features that will be useful for mobile gaming, augmented reality and virtual reality.
The 855 Plus will include a boost to the 855's CPU and GPU performance, said Kedar Kondap, vice president of product management for Qualcomm Technologies. The new chipset's CPU features speeds of up to 2.96 GHz, according to Qualcomm, and includes a 15 percent performance boost to its Adreno 640 GPU.