PriceSmart Reports Profit of $14.1 Million in Third Quarter
Tuesday, July 16, 2019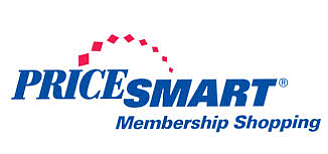 PriceSmart Inc., the San Diego-based wholesale club operator with locations in Latin America and the Caribbean, reported on July 10 its fiscal third-quarter profit to be $14.1 million. Its revenue was $788.6 million in the same period.
According to the release, the company had profit of 46 cents per share and earnings, adjusted for non-recurring costs, were 55 cents per share.
Shares of PriceSmart (Nasdaq: PSMT) closed July 10 at $55.48. The business released its results after the market closed. In regular trading on July 11, shares opened at $50.87 and closed at $56.74. During the last 12 months, shares have traded between a low of $48.06 and a high of $88.65.
In January, PriceSmart named Sherry Bahrambeygui, who had worked with PriceSmart in various capacities for 16 years, as CEO of the company.
PriceSmart owns and operates a little over 40 membership shopping warehouse clubs in Latin America and the Caribbean. Earlier this year, the company announced it had two properties under construction in Santiago, Panama, and another in Santo Domingo, Dominican Republic that were slated to open in spring 2019. A club in San Cristobal, Panama and another in Panama City, Panama, are scheduled to open in fall 2019.
Travel & Hospitality reporter Mariel Concepcion can be reached at mconcepcion@sdbj.com or 858-634-4625.