COMPANY HAS RAISED $28M, PLANS TO START WITH BIGGER FLEETS
Platform Science Looks to Get Telematics Systems Working Together
Sunday, July 14, 2019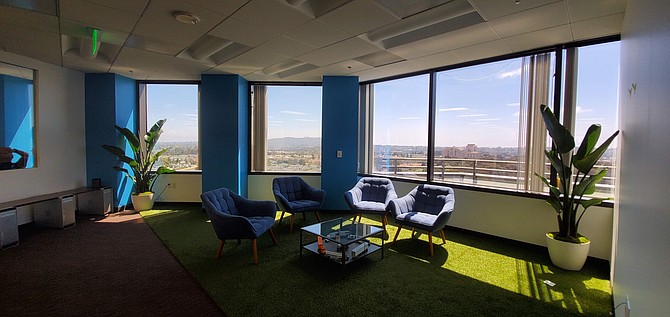 A number of tech firms are trying to overhaul the trucking industry. In San Diego, telematics companies such as Netradyne are looking to improve driver safety. TuSimple, a tech unicorn that recently raised $95 million, is ultimately looking to remove the driver from the equation, allowing the trucks to navigate themselves.
Another San Diego startup is seeing success with a subtle — but important — means of bringing trucking tech up-to-speed. Platform Science, which has been operating under the radar for the last four years, is working to allow all of the disparate systems trucking companies use to work together. The telematics startup is able to pull in data from other applications and put it in context.
"People know that there are billions and billions of dollars being wasted in the supply chain, and they're just trying to figure out how to make small, incremental improvements that make it more efficient," co-founder and Chief Technology Officer Jake Fields said. "A lot of it comes down to creating context. Right now, there are often many different boxes, many different software applications and providers, and none of them are speaking to each other."
Expanding Workforce
In the last year, Platform Science has tripled its headcount. It moved into a new headquarters at the beginning of July. Now at 90 employees, the fast-growing company takes up the 14th floor of La Jolla Square, where they plan to grow to 120 by the end of the year.
"San Diego's just a hub for talent," Fields said. "We've been fortunate to grow a great team. We're growing rapidly."
Fields founded the company in 2015 with CEO Jack Kennedy, former president of Qualcomm Enterprise Services — which was later spun out into Omnitracs. After seeing what Qualcomm had done in trucking, Kennedy thought there was a broader opportunity in transportation. The two started the company in his living room.
"We narrowed our focus to commercial transportation, just because there was a lack of modern solutions. A lot of things that had been put in place were from the old satellite days," Fields said. "They understand they have inefficiencies. … In the commercial space, there's real dollars and real cents."
Most commercial trucking companies face one limitation: time. The number of hours a driver can work is limited; there's a limit on how many miles can be driven on a tank of gas, and a number of stops must be completed.
"How do you take advantage of that finite resource?" Fields said.
Trucking companies can lose time in a number of ways. For example, drivers — who are often paid by the mile — can get stuck waiting at distribution centers for hours before their shipments are loaded or unloaded, leading to lost wages. In other cases, a truck's navigation system might not sync when a new stop or delivery is added. Fields recalled one situation where a driver had to write down the assignment number displayed in his computer system because it would disappear once it switched to the next screen.

"It's not until you work with people hands-on, or do a ride-along that you understand the nuance of what make a difference," he said. "It's a simple thing. I don't think of this as life changing, but this is what they're using day-in and day-out. It's meaningful."
The growth of delivery-based businesses has also led to more demand for shipped goods. Every package that is shipped to someone's door has gone through multiple carriers and modes of transportation.
Fields said he had seen more consolidation among large trucking companies, and more large fleets looking to add last-mile delivery, meaning that dresser that you ordered is delivered directly to your home. Outside of the trucking industry, more commercial vehicles are taking to the roads, as rideshare companies are taking to delivery, such as with Uber Eats.

Platform Science has raised just over $28 million to date. Its investors include 8VC, a venture capital firm started by Palantir co-founder Joe Lonsdale, and logistics real estate company Prologis. Most recently, the company raised $13.3 million through a convertible note.
"We're fortunate to have good timing when we came to the market," he said. "We've had good customers and investors — everyone's been supportive to go forward."
In addition to growing Platform Science's headcount, Fields plans to use the additional funds to build out its partner network, and integrate with services such as camera providers and waystation bypass providers. The company is currently focusing on serving large, enterprise fleets with thousands of vehicles, and then working its way down to help smaller companies