IT WAS ALLEGED THAT SCHOOL POACHED RESEARCH PROGRAM; USC ADMITS ETHICS LAPSES
UC Board of Regents To Receive $50M in Settlement From USC
Friday, July 12, 2019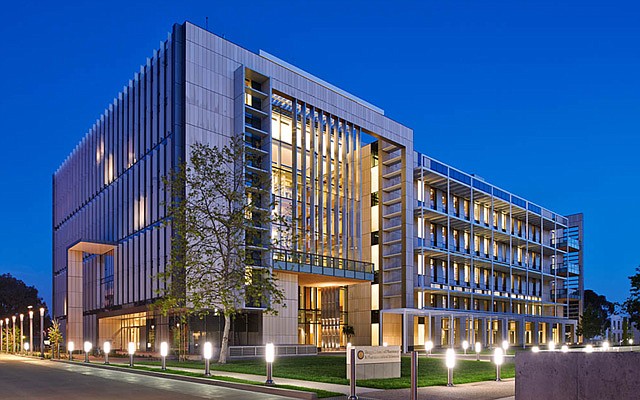 The University of Southern California will pay UC San Diego $50 million to settle a lawsuit that alleged USC improperly commandeered an Alzheimer's research program.
At the center of the litigation was the Alzheimer's Disease Cooperative Study, or ADCS, a research center that UCSD managed for 24 years, under an agreement with the National Institute on Aging.
In 2015, USC largely gained control of the program, which a UCSD lawsuit said included $100 million in grant funding.
The lawsuit alleged that Paul Aisen while leading the program conspired with USC to transfer research data and other information when moving to USC. Eight staffers followed him.
"To advance its ambitions, USC sought to expand its operations to San Diego, where USC had no research facilities or activities," the complaint states.
Aisen and others acted as "double agents," the lawsuit contends — working for UCSD while helping USC take over.
After the 2015 lawsuit was filed, USC denied wrongdoing and said it only recruited a renowned scientist.
As part of the settlement USC agreed to pay the UC Board of Regents $50 million within 30 days. It also apologized.
"USC and Dr. Paul Aisen regret that the manner in which Dr. Aisen and members of the ADCS staff left UC San Diego and brought research assets to USC created disruption to UC San Diego," the school said in a statement. "These actions did not align with the standards of ethics and integrity which USC expects of all its faculty, administrators, and staff."
A UC San Diego spokesman said it has not been decided how the settlement money will be used.
"UC San Diego researchers and clinicians continue to contribute insights critical for understanding and treating this devastating disorder. Faculty leaders continue to enjoy the robust support of UC San Diego leadership," the academic institution said in a statement.
"We are pleased that we were able to reach a settlement on this important matter."