San Marcos Mobile Home Park Sold For $11.5M
Thursday, July 11, 2019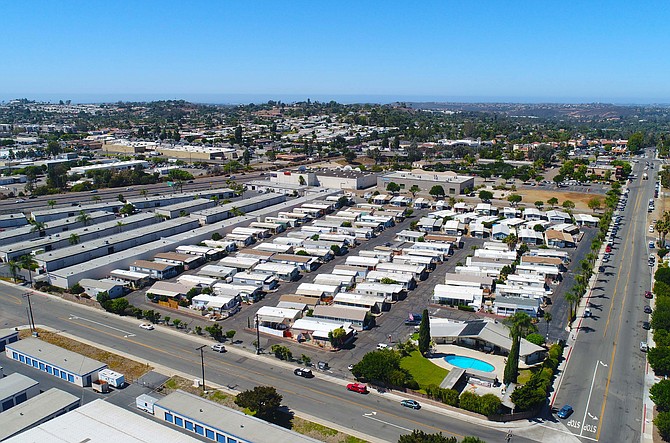 A San Marcos mobile home park has been sold for $11.5 million.
El Dorado Park, 1515 Capalina Road, was sold by Carlsbad Shores, LLC to El Dorado SM, LLC., an affiliate of Kleege Enterprises.
Built in 1954, the park has 93 mobile home spaces on a nearly 8.3-acre site.
Ciara Trujillo and David Santistevan of Colliers International represented Carlsbad Shores.
The buyer represented itself.
The mobile home park is restricted to people 55 years of age and older.
Amenities include a recreation building, pool, meeting room, kitchen and bar, guest parking, on-site laundry areas and outdoor storage areas.
"El Dorado Park is a turnkey, value-add investment for the buyer," said Trujillo, a senior vice president at Colliers International. "The new ownership has several opportunities to further invest in the property and units that will generate strong returns long-term."
Real estate reporter Ray Huard may be reached at rhuard@sdbj.com or 858-277-8904.