Healthy Times to Expand Distribution in Canada
Wednesday, July 10, 2019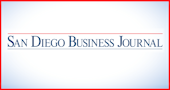 San Diego-based Healthy Times, an organic, verified Non-GMO food brand for babies and kids, announced on July 9 it has expanded distribution in Canada. According to a press release, Healthy Times is also launching two new products, including an organic baby teether and snack pack versions of its Hugga Bear Cookies.
"Healthy Times is thrilled to expand in the Canadian market, as we have found a strong sustained demand from parents who are looking for organic nutrition with simple ingredients for the various stages of their child's development," said Kerrie Erdenberger, vice president of sales at Healthy Times, via a statement. "We are especially excited to launch our reimagined teethers to Canadian consumers." The new teethers are shaped like a finger and have pea protein and prebiotic without added sugar or salt.
Healthy Times was founded in 1980 and is available on Amazon and iHerb online, as well as select retailers stateside. In Canada, its products, including organic cereals and arrowroot cookies, will be available on Amazon.ca and Well.ca.
Travel & Hospitality reporter Mariel Concepcion can be reached at mconcepcion@sdbj.com or 858-634-4625.