AMSTERDAM SELECTED FOR ITS ESTABLISHED ECOSYSTEM SUPPORTING AI AND ROBOTICS
Brain Corp. to Open Its First European Headquarters
Wednesday, July 10, 2019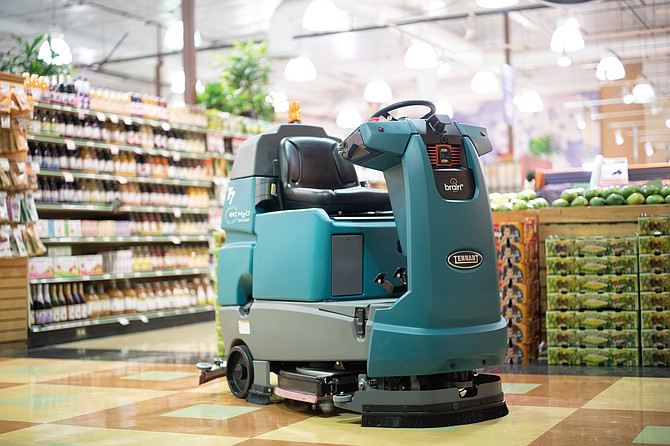 Brain Corp., a San Diego company developing technology that allows industrial cleaning robots to drive themselves, plans to open its first European offices in the Netherlands. The company will open a European headquarters in Amsterdam, which will house its operations, software development, and R&D functions.
Michel Spruijt will serve as general manager of Brain Corp. Europe, where he will provide partner support and oversee the company's general operations in Europe.
"The opening of a European headquarters is a testament to the rapid growth of Brain Corp, as well as our leadership position in the fields of robotics and AI," Brain Corp CEO and co-founder Eugene Izhikevich said in a news release. "Under Michel Spruijt's guidance, our vision of a world where the lives of people are made safer, easier, more productive, and more fulfilling with the help of robots will extend into Europe."
With backers including Qualcomm Ventures and SoftBank's massive Vision Fund, Brain Corp. has grown at a fast clip. The company has struck a large partnership with Walmart, with the retail giant using its self-driving industrial floor cleaners. To date, Brain Corp. has raised more than $125 million, including a $114 million round led by SoftBank Investment Advisers in 2017. The company opened an office in Tokyo following SoftBank's investment — making Amsterdam its second global expansion.
"We chose Amsterdam as Brain Corp's European headquarters primarily for its central location, open business environment, prevalence of academic labs, and proven commitment to the cultivation of a robust AI and robotics ecosystem," Christian Cornelius-Knudsen, Brain Corp.'s senior vice president of global sales and services, said in a news release. "We look forward to supporting our partners in the region as we work together to bring BrainOS-powered robots into everyday environments.