TECH: CONSTRUCTION SOFTWARE CO. GOT IN EARLY, ADDS NEW CTO
After $12M Series B, eSubTurns to Team Building
Monday, July 8, 2019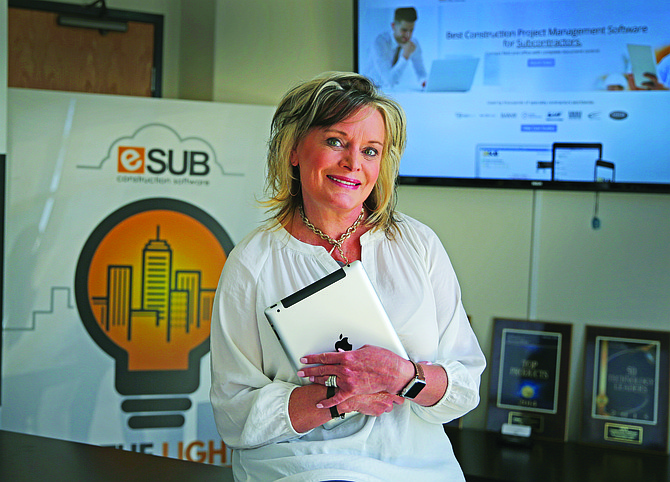 Fresh off a $12 million funding round, construction software startup eSUB is quickly building its business.
The company hired its first chief technology officer in June, and is working on filling a few other high-level executive positions.
"It seemed like the timing was right to go for a larger growth round," eSUB CEO and co-founder Wendy Rogers said. "It's really an interesting time in the construction market right now. Lots of resources are being put into construction technology."
Construction Is Ripe for Disruption
More venture capital firms have turned an eye to construction as a sector that remains ripe for disruption. Last year, San Francisco-based software firm Autodesk shelled out $1.15 billion to acquire two construction tech startups. Autodesk's Forge Fund also contributed to eSUB's $5 million Series A round.
ESUB's new investor, Catalyst Investors, is a growth equity venture capital firm that has WeWork as one of its portfolio companies. With the Series B round, Catalyst's first female partner, Susan Bihler, joined eSUB's board of directors.
Rogers co- founded eSUB in 2008 after making a career of representing construction subcontractors as a consultant. She saw an opportunity to help subcontractors better document their work and get more involved in the design process.
The fact of the matter is changes to a building's design often happen — a reality that then affects the subcontractors that must build it. The change can be for a number of reasons, from budgeting to something as practical as needing to put an HVAC service panel in an accessible location.
When the design of a building changes, Rogers said, subcontractors are so busy implementing the changes that they don't have time to document all of their work while on the job, leaving money on the table. Changes to a product are also costly; rework is estimated at nearly a third of a construction project's cost.
"They (subcontractors) really haven't (been involved in design) in the past, which is something that's counterintuitive," she said. "The industry is changing on a fundamental level."
Buying Only What They Need
ESUB allows construction subcontractors to purchase the portions of its solution that they need—such as documentation software for field workers or project managers. The company is currently working on updating its cloud-based software, and integrating it with other construction software tools.
Rogers recently hired Angelina Hendricks to serve as the company's first chief technology officer to help head up that effort. She previously served as senior vice president of engineering for Verimatrix, where she led a 165-person engineering team.
"It's an amazing dynamic to be able to have Angelina as my partner in this on the technical side of things," she said. "It's kind of rare as a female CEO—in tech or construction — to be able to find a female CTO too."
Building the Teams
The company currently has 84 employees, and is looking to make a few more key hires, including its first chief operating officer. It's also building out its sales and customer success teams.
While a few other construction software options exist in the market, Rogers said eSUB has the advantage of being one of the earlier players. The biggest obstacle, she said, is selling companies that are slow to change on its product.
"Our biggest competitor is not another software company," she said. "It's the status quo; people not wanting to change."