THE ANNUAL EVENT CAN HELP NEWCOMERS TO GOVERNMENT CONTRACTING
Navy Courts Small Business In Gold Coast
Sunday, July 7, 2019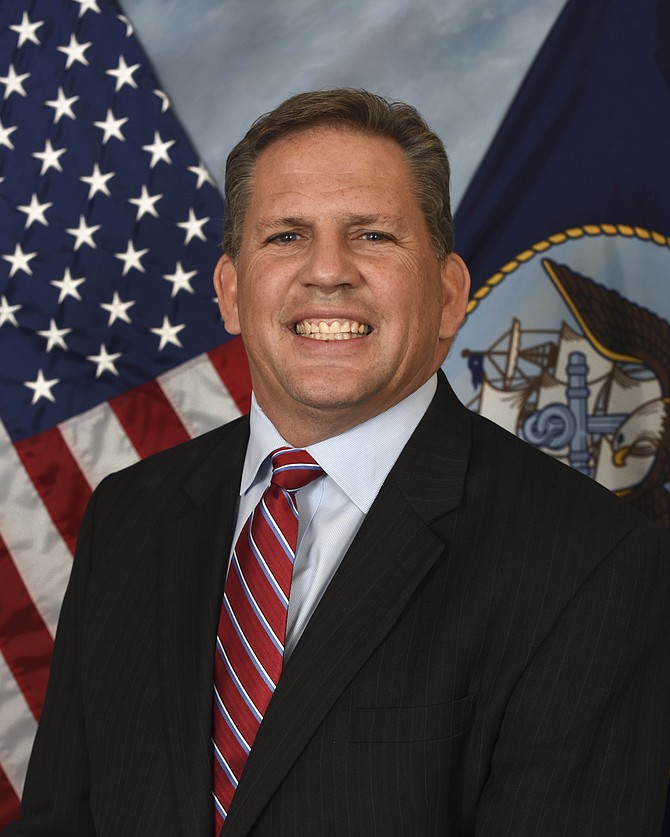 Government contractors — not to mention business people who would like to get contracts — have a unique opportunity this month to hear what the U.S. Navy and other government offices are in the mood to buy.
It's nearly time for the annual Gold Coast conference.
James Geurts, assistant secretary of the Navy for research, development and acquisition, is one of the officials expected to speak.
Rear Adm. Christian Becker, the top officer from the Navy's biggest local buyer, will be one of the keynote speakers.
The event is set for July 24-26 at the San Diego Convention Center, and is presented by the San Diego chapter of the National Defense Industrial Association. The theme of the conference is Engaging With Small Business to Fortify National Defense.
More information is available at www.navygoldcoast.org
Becker is the top officer with the Naval Information Warfare Systems Command, or NAVWAR. The command focuses on information technology.
Many know the command by its former name, SPAWAR. It is responsible for pumping billions of dollars into the San Diego economy. A 2014 study by the nonprofit San Diego Military Advisory Council estimated the amount at $1.77 billion annually. The command has roughly 5,000 employees in the area. Roughly half of the cybersecurity jobs in San Diego are at NAVWAR.
It's more than U.S. government officials speaking at the Gold Coast conference. There will be panelists from the San Diego Association of Governments, or SANDAG, which is building the Mid-Coast Trolley line, which will connect Old Town with UC San Diego and the University Towne Center neighborhood.
The federal government has several programs to bring small business together with contracting opportunities.
Organizers bill the Gold Coast event as the premier forum to educate, guide and assist small to large businesses in support of the war fighter mission within the Department of the Navy and throughout the Department of Defense. Last year, the conference attracted 1,800 people.
Leaders from both government and industry will discuss critical policy, programs and maritime service issues during panel discussions, workshops and networking events to identify how contractors might meet the Navy's needs with cutting edge solutions.
On the exhibit floor, attendees have an opportunity to connect with more than 200 government agencies and industry organizations, including acquisition professionals from the 10 Navy systems commands — not just NAVWAR.
One-on-one matchmaking sessions provide a unique opportunity for industry personnel to meet key government procurement authorities.