HEALTH: FACILITY SEES UPTICK IN PATIENTS, EVOLVING INSURANCE STATUS
Conditions Improve for Proton Therapy
Sunday, July 7, 2019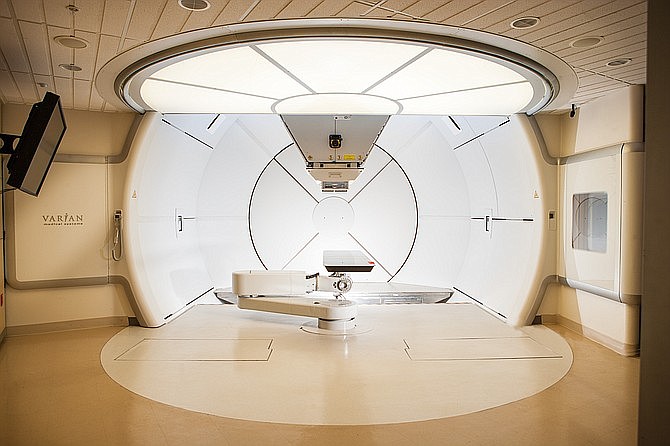 San Diego's only proton therapy center has reported higher patient volumes following a campaign to reach more oncology practices and insurers slowly coming around to the cancer treatment.
California Protons Cancer Therapy Center said the increase has boosted its financials. This comes after lower-than-anticipated patient numbers played a role in the previous owner of the center filing for bankruptcy.
Its technology delivers pencil-thin radiation to cancerous tumors, a targeted approach that's designed to spare surrounding tissues.
Increases in Patients
California Protons stated 47% more patients started treatment so far this year versus the same period in 2018. The center declined to provide exact patient volumes, as well as financials.
Oncologists recommend proton therapy for certain cancers, but it lacks wide physician support in prostate cancer and in other cases. It's also more expensive.
Insurers for years have labeled the treatment "experimental," often denying coverage. But that's beginning to change at California Protons.

"In the last six months or so we're actually starting to see insurance companies reverse that position," said Dr. Andrew Chang, president of Proton Doctors Professional Corp., the center's clinical provider.
Chang attributed this to a growing body of evidence.
More recently, patients with lung and other cancers receiving proton therapy were found to be at a significantly lower risk of side effects compared with standard radiation, while cure rates were identical. That's according to a July study from the Perelman School of Medicine at the University of Pennsylvania.
As a caveat, the research looked at side effects after 90 days, far from long term.
With more research, insurance coverage guidelines have evolved.
Two years ago, the American Society for Radiation Oncology expanded the number of cancers it believes could be treated with proton therapy and covered by insurance. The additions included advanced neck-and-head cancers.
"We're starting to see insurance companies have a more difficult leg to stand on to continue denying it," Chang said.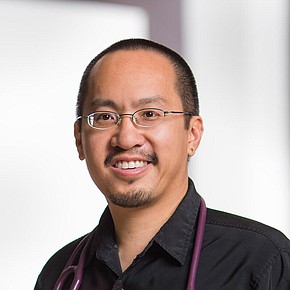 Legal Action
Patient lawsuits, he said, also proved persuasive.
An Oklahoma jury last November ordered insurer Aetna to pay $25.5 million to the family of a deceased cancer patient whose proton therapy treatment was denied.

Chang, who was not involved in the case but testified as an expert witness on behalf of the family, told jurors that proton therapy was best in this patient's case. He cited guidelines from the American Society for Radiation Oncology.
In May, Aetna updated its proton therapy policy to cover additional cancers, the company noted in a statement. The insurer said the decision was unrelated to the case.
Besides Aetna, a class-action lawsuit is challenging UnitedHealthcare's proton therapy policy.
Overturn Rate 70%
While insurers are more open to coverage, Chang said it's still not easy. Typically, the center must go through the denial-and-appeal process. But he said its denial overturn rate is more than 70%.
Typically proton treatment will start while working through the appeals process, since most patients can't wait, according to Chang. These patients aren't on the hook for additional payments if insurance coverage is denied.
The U.S. has 31 proton therapy centers, with more on tap.
Scott Warwick, executive director of the National Association of Proton Therapy, said centers in recent months saw expanded insurance coverage of certain indications like prostate cancer.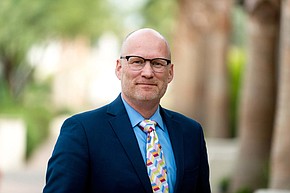 But he believes it's too soon to draw a correlation to the court rulings.
"We haven't received specific data from other centers stating that they are benefitting from recent court rulings but that doesn't mean it isn't occurring," Warwick wrote in an email.
Previous Problems
Bolstered coverage would be a boon to an industry where some centers have publicly struggled, including in San Diego.
California Protons took over as owner in 2017 after an organization with a similar name — California Proton Therapy Center — filed for chapter 11 bankruptcy months earlier.
The prior owner indicated in bankruptcy filings that the $225 million center never broke even. It opened in 2014.
Scripps Medical Group, which was originally contracted to manage day-to-day operations, previously said the center would thrive at 130 monthly patients but that volumes fell short of the goal. Among other challenges, the health system stated a few months before the center's opening, a major insurer announced it would drop coverage for early-stage prostate cancer.
But Scripps had also said patient volumes were the same or better than those of other long-established proton centers nationally.
Controlled Trials Needed
Studies evaluating proton therapy are ongoing across the nation. For prostate cancer, the evidence isn't there.
That's according to Otis Brawley, a professor of oncology at The Johns Hopkins University's School of Medicine and the former chief medical officer at the American Cancer Society.
He pointed to the National Cancer Institute's Physician Data Query, which in February said no randomized controlled trials compare proton therapy's efficacy and toxicity with other forms of radiation treatment.
"In the end I believe there will be unique uses for proton therapy but photon (X-Ray) is not obsolete in most diseases," Brawley said in an email.
Building Relationships
California Protons said another factor explains higher volumes the last six months.
Since assuming ownership, Chang said the center has built up relationships with oncology practices in San Diego, Orange County, Los Angeles and the wider southwestern U.S.
"We've been looking to branch out," he said.
And recently, California Protons signed an affiliation agreement with UC San Diego Health. This gives the center access to UC San Diego infrastructure and researchers, who in turn have ready access to the center.
"As a freestanding center, we don't have the full research infrastructure," Chang said. "We said, 'look there's a great research institution just a couple miles from us, so why do we need to re-create it here?'"
In addition, California Protons and UC San Diego Health are collaborating on proton therapy research for breast cancer, prostate cancer, head and neck cancers and more.
Chang noted the affiliation folds in past agreements between the organizations, while formalizing other aspects of the relationship. Rady Children's Hospital is also an affiliate. n