Progenity Partners with Hospital to Develop Preterm Birth Test
Thursday, July 4, 2019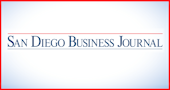 San Diego-based Progenity is partnering with NYU Winthrop Hospital to develop a test to determine the risk of preterm birth.
NYU Winthrop granted Progenity an exclusive license to intellectual property around a preterm birth biomarker, and the organizations are working on identifying additional markers. They're also looking to clinically validate Progenity's other reproductive health tests.
Their collaboration could aid in the understanding of preterm births – and how to prevent them.

"Novel tests for these prenatal conditions could reduce complications and provide better outcomes for mother and child," said Matthew Cooper, chief scientific officer at Progenity.
NYU Winthrop is the Long Island, New York affiliate of NYU Langone Health. Progenity is privately held.