Judge Denies Qualcomm's Request for Stay in Antitrust Ruling
Thursday, July 4, 2019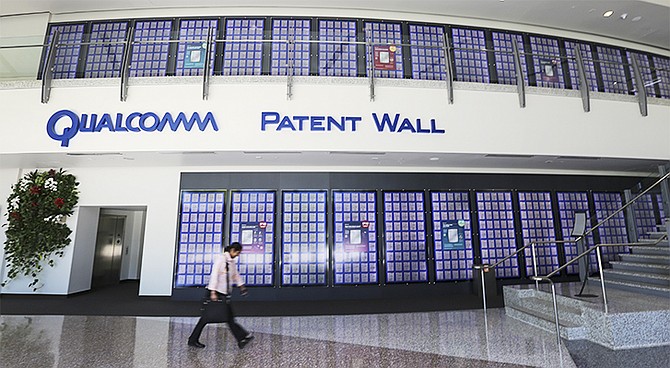 After celebrating its massive settlement with Apple Inc., Qualcomm was hit with a bit of bad news in May: U.S. District Judge Lucy Koh ruled that the company had violated antitrust law in her long-awaited verdict. Now, it appears that Qualcomm won't be getting any relief soon. Koh denied Qualcomm Inc.'s motion for a stay in a July 3 ruling.
Qualcomm is appealing the case to the Court of Appeals for the Ninth Circuit. In an emailed statement, the company said it would immediately ask the appeals court for a stay.
The crux of the Federal Trade Commission's complaint against Qualcomm was in how the company licensed out its technology. Qualcomm has tens of thousands of patents that range from technologies deemed essential for wireless standards, such as 4G, to battery-saving technologies. Apple and other device-makers have contested Qualcomm's requirement that a company have a licensing agreement with Qualcomm in order to be able to purchase its modem chips, which allow a phone to connect to a wireless network.
Koh's verdict could have sweeping implications for how Qualcomm does business. According to her May 21 decision, the San Diego-based semiconductor company must renegotiate its licensing agreements and it cannot condition selling its modem chips on a company's license status. Qualcomm also must license its standard-essential patents to other modem chip suppliers, and cannot enter exclusive agreements with device-makers.
Last year, Qualcomm's patents and licensing agreements brought in $5.16 billion, amounting to roughly 23 percent of the company's revenue.
Court battles aside, Qualcomm is already striking negotiations with key players over its 5G technology. The company signed a six-year licensing and chip supply agreement with Apple, and reached a licensing agreement last year with Samsung. Qualcomm is still in negotiations with Huawei and LG Electronics.
Qualcomm's stock fell just over 3 percent to $74.06 in afterhours trading on July 3.