Grocery E-commerce Startup Mercato Raises $4 Million
Tuesday, July 2, 2019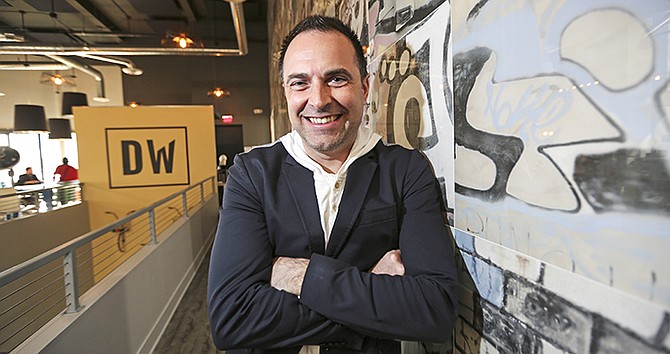 Mercato, a San Diego startup building an e-commerce platform for independent grocers, recently closed a $4 million funding round. New York-based venture capital firm Greycroft Partners led the round, with participation from previous investor Loeb Enterprises, Priceline inventor Michael Loeb's VC firm.
"Mercato has been successful based on two important factors: its technology and its unique ability to serve the needs of independent grocers," Greycroft co-founder Ian Sigalow said in a news release. "We believe in the company's disciplined vision, strong management and vast market potential and look forward to working with them as the team continues to expand into new markets across the country."
Founder and CEO Bobby Brannigan was in New York when he founded Mercato in 2015, inspired by his experience working at his parents' grocery store growing up. He moved the company to downtown San Diego earlier this year, where it currently occupies a segment of coworking space Downtown Works.

"My family is in the grocery business and I grew up working in our family store. This experience highlighted to me the real disadvantage independents have when it comes to technology, innovation, and marketing," Brannigan said in a news release. "We want to level the playing field and allow these great local businesses to win against their competition, whoever it is."
This isn't Brannigan's first venture. He founded online textbook marketplace ValoreBooks, which he grew to $85 million in revenue in San Diego before selling it later to Boston-based SimpleTuition.

Mercato allows independent grocers to deliver items within a 15-mile radius and communicate directly with their customers. The platform also provides its merchants with analytics about their products and pricing. Local grocers on its platform include Venissimo Cheese and Windmill Farms.
Mercato currently has 750 independent grocers in its network, and plans to add more with the recent funding round. Mercato also plans to build out its sales and marketing team, and further develop its analytics.