OTHER LOCAL, NATIONAL COMPANIES STILL PURSUING A POTENTIAL $35B MARKET
Conatus Appears To Be Out of the Race For NASH Therapeutic
Monday, July 1, 2019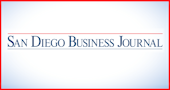 Add Conatus Pharmaceuticals to a list of biotechs that failed in advanced liver disease. But other San Diego firms may crack the code yet.
Conatus' drug candidate, emricasan, missed its main target in mid-stage clinical trials, the company reported June 24.
The drug was being developed for nonalcoholic steatohepatitis, or NASH, a fatty liver disease that can cause liver cirrhosis, cardiac complications and liver failure.
Tied to obesity, it's estimated some 3 percent to 12 percent of U.S. adults have NASH, while 30 percent to 40 percent have its cousin, non-alcoholic fatty liver disease, according to the National Institute of Diabetes and Digestive and Kidney Diseases.
A drug has yet to be approved for NASH. But a host of new treatments are expected in the coming years as promising drug candidates finish up late-stage clinical testing.
Locally, Viking Therapeutics' drug last September was found to reduce liver fat and cholesterol, clearing a path for a larger clinical trial.
A NASH drug from Cirius Therapeutics is undergoing mid-stage clinical trials, or phase 2b. In January, the company pitched an $86 million initial public offering, but has yet to take the plunge.
And MediciNova last year ended a mid-stage NASH study early after hitting a study target sooner than expected. The company at the time said it would accelerate the drug program.
Outside of San Diego, New York-based Intercept in February posted promising late-stage data in NASH, potentially setting up FDA approval. The news came not long after Gilead's disappointing clinical trial results. Gilead is headquartered in Foster City, California.
Despite the competition in NASH, there's room for multiple players. The market is forecast to hit $20 billion to $35 billion, a byproduct of increasing rates of obesity.
Conatus appears to be fading from the competitive picture. After the data read out, the company said it would cut its staff by 40%.
As of February Conatus had 31 employees. The company did not return a request for comment asking for its current employee count.
The company enlisted Oppenheimer & Co. to help evaluate "strategic alternatives to enhance shareholder value."
In addition, Conatus said it would cease developing another program, CTS-2090, to extend its runway. Conatus projects its cash and cash equivalents balance will be $10 million to $15 million by year's end.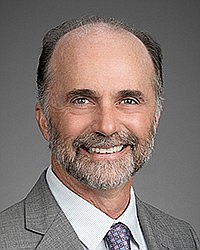 "Although we are halting development activities for CTS-2090, we plan to continue to explore a variety of opportunities to advance this compound," said CEO Steven Mento in a statement.