U.S. Marine Corps to Use Cubic Computer Gear
Thursday, January 31, 2019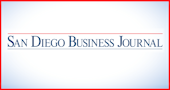 Cubic Corp. said on Jan. 31 that it will provide data networking gear to the U.S. Marine Corps as part of a contract awarded to Virginia-based iGov. The financial implications to subcontractor Cubic were unavailable. Prime contractor iGov said the deal — called Combat Data Network Data Distribution System-Modular Small Form-Factor — could be worth as much as $174 million to it, provided that the Marine Corps exercises all of its options.
Under the five-year contract, Cubic said its Cubic Mission Solutions subsidiary expects to deliver thousands of its DTECH ruggedized computer and networking modules for iGov's small form-factor solution. They will replace legacy systems that are physically larger.
Highly mobile forces seek to minimize the size and weight of their electronic equipment while maximizing power.
"We are committed to making the program a success and continue to focus on bringing true enterprise-class capability to the tactical edge," said Cubic Mission Solutions executive Mike Barthlow in a prepared statement. Enterprise -class capability is what a user would expect with a sophisticated office computer system. Barthlow is vice president and general manager for Rugged IoT Solutions with Cubic Mission Solutions.
Cubic (NYSE: CUB) splits its business between technology for government transportation agencies and technology for the U.S. military and its allies.