Carlsbad Messaging Company for Hotels Raises $11 Million
Thursday, January 31, 2019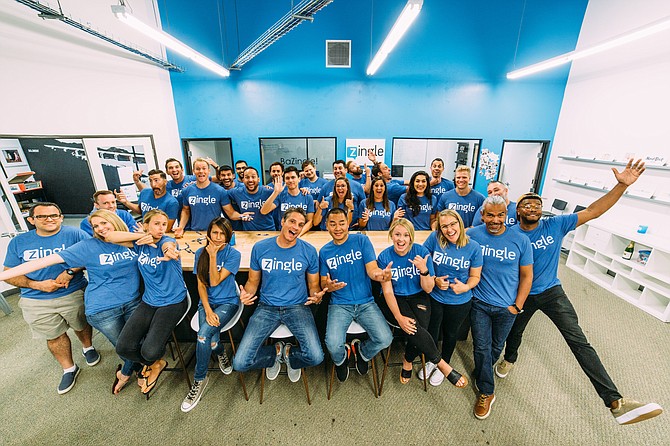 Zingle, a Carlsbad-based messaging platform for hospitality, raised $11 million in funding from Silicon Valley growth-stage investment firm PeakSpan Capital.
The company builds solutions for hotels that allow guests to text for services, such as a towel or a wake-up call. Unlike most chatbots, that use scripts and decision-trees, Zingle says its solution uses AI to discern message intent, replying with an automatic response or suggesting a response for hotel staff.
It plans to use the additional funding to add to its 40-person team, hiring sales, marketing and customer success, and build out its solutions.

"Today's consumers expect the brands they do business with to provide memorable experiences and top-notch customer service," Zingle Founder and CEO Ford Blakely said in a news release. "These preferences ring especially true in the hospitality space where travelers have a wide array of services to choose from. Zingle's platform gives hospitality brands the ability to provide exemplary service and deliver personalized experiences."
Zingle also recently acquired Philadelphia-based Presto AI to build out its computational linguistics and data science team. The companies did not disclose the terms of the deal.