Illumina Reports Q4 Results
Tuesday, January 29, 2019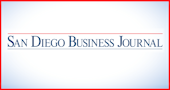 Illumina reported an 11 percent increase in fourth quarter revenue after the market closed Jan. 29.
Revenue totaled $867 million, according to Illumina, beating Wall Street expectations. Analysts surveyed by Zacks expected $864.5 million.
The San Diego company posted net income of $210 million, or $1.41 per diluted share. Adjusted earnings were $197 million, or $1.32 per diluted share, below analysts' expectation of $1.36 per share.
Gross margin in the fourth quarter was 68.1 percent, versus 69.7 percent in the prior year period.
For 2018 in its entirety, revenue was $3.33 billion, a 21 percent increase over 2017. CEO Francis deSouza in a statement said Illumina is benefitting from genomics becoming more commonplace.
"From the evolving regulatory environment for oncology diagnostics to progress in reimbursement for non-invasive prenatal and undiagnosed disease testing, genomics is accelerating on its path into clinical standard of care," said deSouza.
With Rady Children's Hospital, Illumina and others, San Diego is at the forefront of broadening insurance coverage of genetic testing, the San Diego Business Journal recently reported.
Life sciences and health care reporter Jared Whitlock can be reached at jwhitlock@sdbj.com or 858-634-4636.