Visitors Find Sights, Sounds and Tastes Steal the Show at Venues
Monday, January 28, 2019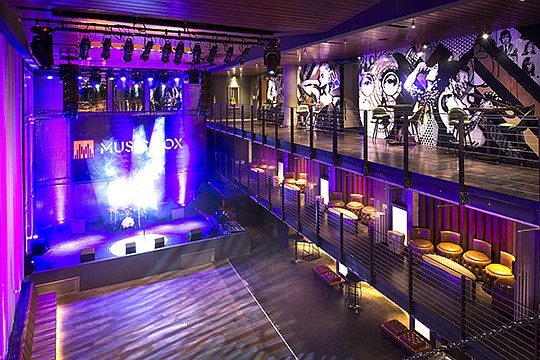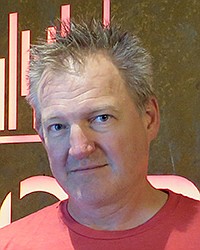 Although two of San Diego's newest and hottest entertainment venues have the word "Box" in their names, they are not connected. They are collectively, though, bringing the crowds out in downtown.
Located in San Diego's Little Italy area, Music Box is a tri-level, 700-person, 12,000 square-foot live music venue that opened in 2015. Taking up an entire city block in the Gaslamp neighborhood is Theatre Box. It was launched in December with a Sugar Factory American Brasserie in the center, Chocolate Lounge in the back and a TCL Chinese Theatre with eight luxury dine-in cinemas on the second floor. Slated to open late 2019 is I Lov 305, a lounge spearheaded by rapper Pitbull that will be situated on Theatre Box's rooftop grounds and Wild 'N Out, a sports bar and arcade by San Diego-native, Nick Cannon, that will appear on the Sixth Avenue side of the building.
"Music Box got started as a real estate transaction," said Joe Rinaldi, the venue's general manager. "There was a venue there before it called Anthology which closed and the real estate became for sale. The buyers bought it because they were interested in having real estate in the up-and-coming Little Italy area."
In hope of keeping the spot a music space, the executives brought along consultants to help with the vision, including folks from the Coachella Valley Music and Arts Festival and some Los Angeles club operators, said Rinaldi. They realized there wasn't anything quite like it in San Diego and decided to move forward with a music venue operation.
In 2018, Music Box sold 68,000 tickets and had 84,000 people attend its shows. Most of the performers showcased at the venue are one-night-only touring acts, including musicians from Sweden and Australia, Texas and Canada, according to Rinaldi. A month's calendar for the property may have five or six events on it, because "we open based on content," he said. "That is our call to open doors. We are not afraid to be closed on some nights that we may be expected to be open."
Part of its strategy for booking events revolves around making sure to contract acts that will have a turnout despite a potential festival or nearby event taking place the same day. For example, for opening night, Music Box booked Mexican-American singer-songwriter Julieta Venegas because, coincidentally, that same night, the Kaaboo Festival in Del Mar, with a full line-up of popular music acts, was taking place.
"Spanish language consumers don't go to Kaaboo," said Rinaldi, adding that if there is a big hip-hop show down the street, then Music Box would opt for a country act that same night. "We put programming in place that allows us to be unique any night of the year."
One of its top-selling acts is a Stevie Wonder tribute band which performs at Music Box three times a year and "sells out every time," he said.
And, despite the Coachella radius clause, which prevents Coachella-booked artists from performing at any festival in North America from Dec. 15 to May 1, Rinaldi said Music Box has had success working with Goldenvoice, organizers of the popular event. From his vantage point, he said some of the venue's most memorable shows are those by artists that go from the Music Box stage to the biggest stages available in Southern California.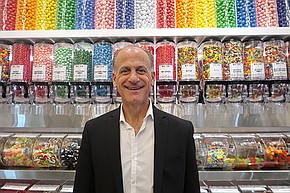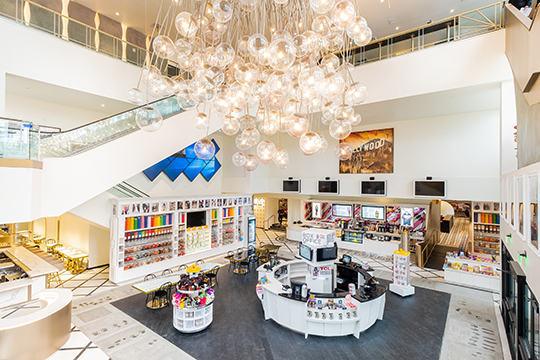 Theatre Box
Theatre Box, on the other hand, opened just last month, but, it has already become a local favorite. Tom Recine, a Theatre Box partner, said on a typical weekend, the Sugar Factory inside the Theatre Box has anywhere between 1,500 and 2,000 patrons. He adds the TCL Chinese Theatre, much like its Hollywood counterpart, runs 40 shows daily, which drive thousands of people to the venue at a time. Overall, Recine said the spot sees north of 5,000 people a day.
"We get a great number of visitors that come to see the handprints replicas from Hollywood and to shop at the retail store," said Recine, adding the shop, as in most Sugar Factory outlets, sells candy, coffee, ice cream and Sugar Factory merchandise.
Theatre Box came about when the owners of TCL Chinese Theatre in Hollywood decided to partner with Sugar Factory. The idea was to create an entertainment complex where families, couples and friends can come to one venue and be able to have an experience that includes restaurant, retail, movies, etc, said Recine. The TCL Chinese Theatre folks had been looking to open a location in San Diego for years, and, when the former Pacific and Reading Cinema building came on the market, they knew they'd found the right spot.
"It's a brilliant idea they came up with," he said, "and so far it has been a terrific turnout."
In keeping up with the original TCL Chinese Theatre in Hollywood, Theatre Box hosted a showing of the Lady Gaga-featured film, "A Star is Born," earlier this month which was followed by a Q&A with the movie's producer, Billy Goldberg. On Valentine's Day, it will host an event with Scott Disick from "Keeping Up With the Kardashians," and girlfriend, Lionel Richie's daughter, Sofia Richie.
It's something San Diego doesn't see every day, said Recine, but offering that to the citizens of this city gives them something different to look forward to.