Sundt Foundation Grants Bring Meals And Much More to the Community
Sunday, January 27, 2019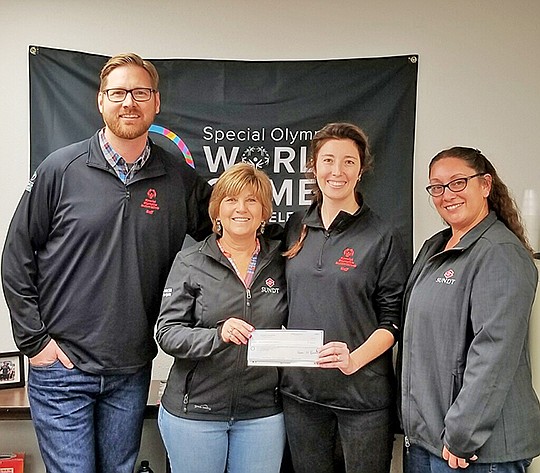 The Sundt Foundation announced that during its fourth quarter distribution it donated $5,000 to Feeding San Diego to support 40 school food pantry sites across the county.
Money is raised through Sundt Construction's employee donations which the company matches.
The school pantry program increases food security for families and children by encouraging healthy eating and providing a community-building space within the schools. Feeding San Diego anticipates it will distribute enough food to make over 1.8 million meals this coming year.
Victoria Trebian, the Sundt Foundation's San Diego region board member said: "Selecting organizations like Feeding San Diego, Association for Human-Animal Bond Studies, the Emilio Nares Foundation, Wounded Warrior Home and the Special Olympics also allows us to impact those who are underserved in our community."
The Sundt Foundation awarded a total of $13,500 in grants to San Diego-area nonprofits during its fourth-quarter disbursements. The Sundt Foundation awards grants quarterly to area charities that support disadvantaged children and families. Nonprofits are selected through an application process and reviewed by a committee of Sundt employee-owners. Visit sundt.com.