New Leadership Team Ready To Guide and Grow SDAR
Sunday, January 27, 2019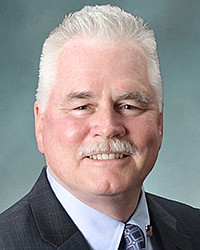 The Greater San Diego Association of Realtors, or SDAR, announced that Kevin Burke was named to a one-year term as the 2019 president. Burke and the 2019 leadership team were installed on Jan.11 at a luncheon at the Hilton San Diego Bayfront.
Burke, a real estate professional for 40 years, is a broker associate with Burke Real Estate Consultants Inc., based in San Diego. In addition, Burke teaches tools of the industry for new and veteran Realtors, including real property law and property management. He has held numerous committee positions and served a leadership role with SDAR's risk management committee.
Burke is joined on the Executive Committee by Carla Farley, president-elect; Robert Weichelt, vice president; Glenn Bennett, treasurer; and past presidents Steven Fraioli and Bob Kevane.
SDAR's Board of Directors is elected to two-year terms by its members, and the executive committee is appointed by members of the board. To view the full 2019 board visit sdar.com.