Bill Walton Dinners Are Slam Dunk Fundraisers
Sunday, January 27, 2019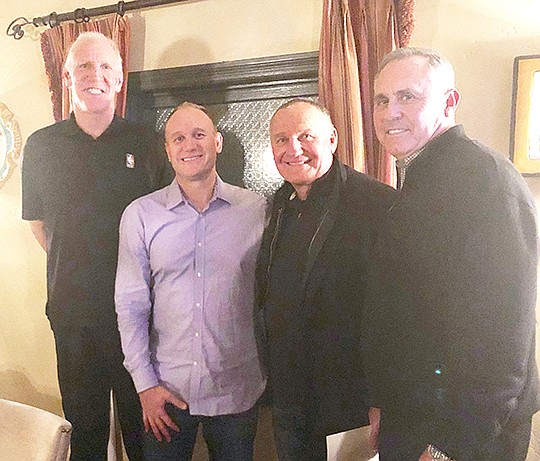 The Boys & Girls Clubs of Carlsbad announced that a dinner for 10 with Bill Walton was held at Vigilucci's Trattoria in Leucadia. The dinner for 10 with Bill Walton was auctioned off at the group's annual gala last fall. It sold for $10,000 — and was so popular that a second dinner was added and sold immediately.
"Bill has his heart in the right place," Boys & Girls Club CEO Brad Holland said. "He was so generous in offering up not only one, but two dinners to our highest bidders. The money raised will go a long way in helping Carlsbad's kids."
Local Carlsbad resident and club alumni Greg Nelson bought the dinner, and invited ten of his Carlsbad High School and San Diego State University basketball pals to join him for the special evening. 
Vigilucci's Executive Chefs, Dana Sills, Victor Ibarra, and the restaurant's team were the chefs de cuisine. Local florist Perfect Petals provided the centerpiece arrangements.
Roberto Vigilucci, owner of Vigilucci's, donated the meal as part of the restaurant's 25th anniversary. Visit bgccarlsbad.org.