ASLA-SD President Readies for Big Role in 2019
Sunday, January 27, 2019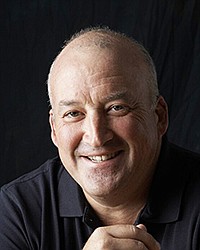 The American Society of Landscape Architects, San Diego Chapter, or ASLA-SD, selected Philip Armstrong as its president in 2019. With nearly 30 years of professional experience as a licensed landscape architect, Armstrong is senior landscape architect at The Lightfoot Planning Group, where he oversees staff resources and provides insight and support for a variety of project markets in both private and public sectors.
Armstrong's varied experience of shepherding projects from concept through construction includes development support of residential communities, design of K-12 and community college campuses, sports field design, municipal facilities, streetscapes and habitat-restoration projects. The ASLA-SD is hosting the national 2019 Conference on Landscape Architecture in November with more than 7,000 landscape architects from around the country and the globe expected to be in attendance.
Armstrong said: "We will need a small army of volunteers for this effort and planning is underway in the capable hands of conference co-chairs Vicki Estrada of Estrada Land Planning and Martin Flores of Carrier Johnson + Culture." Visit asla-sandiego.org.