FORGET GUESSING OR EVEN GOOGLING TO NAVIGATE NEW TAX LAW, YOU ARE GOING TO NEED EXPERTISE
A Taxing Journey
Tuesday, January 22, 2019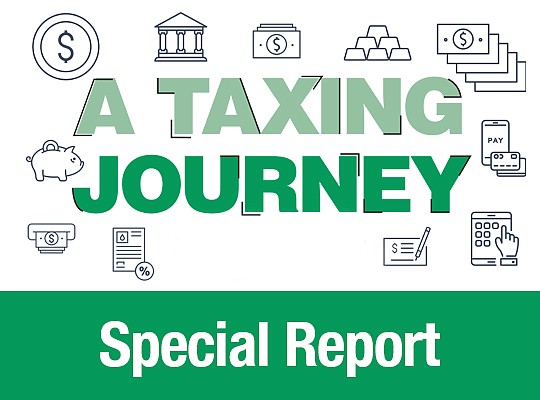 Five Things to Know About the New Tax Act
Here are some key provisions of the Tax Cuts and Jobs Act:
• 21 Percent corporate tax rate and repeal of corporate amt (alternative minimum tax) — A considerable reduction in the tax rate (from 34 percent).
• New limitation on interest expense deductions — Companies will need to look at their leverage model as interest deductions are effectively limited to 30 percent of EBITDA (earnings before interest, taxes, depreciation and amortization).
• Reduced rates for individuals — Tax rates were lowered across the board, with the maximum rate dropping from 39.6 percent to 37 percent.
• 20 percent pass-through deduction on qualifying income — This was one of the most significant "wins" for small-business owners, as it allows for an immediate deduction of up to 20 percent of income from qualifying activities (bringing the 37 percent rate mentioned above down to 29.6 percent).
• Changes to deductions for individuals — The standard deduction was increased dramatically, but what may impact San Diegans the most is the limitation on deductibility of state and local taxes. It's important to consider this impact along with the lower rates, as the end result for many San Diegans might not be the expected decrease in taxes.
Lastly, always connect with your tax adviser to see how these specific changes would apply to you and your business.
— Courtesy of Kevin Dusi, partner with
Moss Adams LLP
The Tax Cuts and Jobs Act of 2017 is many things...