Executive Q&A: Matt Ellis, Measurabl CEO
Monday, January 21, 2019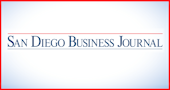 Matt Ellis founded Measurabl in 2013. A former director of sustainability solutions for commercial real estate company CBRE, he created Measurabl based on the challenges he encountered in getting accurate sustainability data. The company's software is designed to generate accurate, easy-to-read reports for real estate companies, by automatically pulling in utility and waste data and other metrics.
Measurabl currently has 52 employees, with plans to grow to 70 by year's end. The company closed an $18.3 million Series B round Jan. 2.
Ellis shared more about his plans for the company in light of its recent funding round:
What led you to start your company?
"I was (at CBRE) working on sustainability services for them. The demand, the questions from clients were coming faster and louder.
It got to a point where one thing was very clear: There wasn't enough data, it wasn't clean and it wasn't well structured. I sat on that for a couple of years and thought, 'this has to be solved through software.' There's nothing else scalable enough to go there.
My personal motivation is that I think this is such an exciting and necessary thing to do. We're talking about measuring the environmental impact and social impact of one of the largest classes in the world. The implications for how we design, build and live are vast."
Why is good sustainability data hard to get?
For all the work that we and our peers out there have done, it's difficult on multiple levels. It's difficult to do the science. Buildings are very complicated. Go to Westfield UTC, and look at all of the stores, the different building sizes, the various uses. Some are sunny, and some are in shade. They're so dynamic."
Why raise two funding rounds in one year?
In 2018, we took off. We adopted a 'freemium' business model … We were getting phenomenal rates of growth and unusual adoption rates.
We were doing it on a relative shoestring. That's why we did this very unusual thing where we raised a Series A and within 10 months closed a Series B.
There were a number of partnerships and strategic deals that were looming. We thought, 'let's just focus on building the team and scaling with the Series A.' A lot of those deals (closed) faster and better than anticipated."
What do you plan to do with the additional funds?
"We plan to invest into sales and marketing. That will help us get more revenue from a product that has found a nice fit in the market.
We're enhancing our business in Europe and starting a business in Asia. …. We have a full-time office in the U.K. We've got a few new hires for business development and support for clientele in Europe.
The last one is product R&D. We have a big goal and vision: to be the digital infrastructure for ESG (environmental, social and corporate governance). That's a big responsibility and a big investment. … We will need more engineering and all of the rest to pull it off."
What's driving companies to be more sustainable?
The legacy of this is really the investor… Big pension funds are spending a lot of money buying commercial real estate. They're going to be concerned about long-term returns, environmental issues and social issues. … Those are the folks that want to measure, manage and report on sustainability performance. Those voices have been joined by regulators.
…Everyone is focusing on the real estate owner. I'm putting capital in your building, regulating your building, or leasing your building. Now, (owners) are all at this point where people are demanding this information."
What's your big-picture goal?
Everyone knows we need to grow revenue and market share. I hope we build a resilient company that has people knocking on the door to come work here because it's so well regarded. Because of whom we have working for us, the caliber of people working for us.
… It would be satisfying if we not just built a successful San Diego company, but if that company was an important company. That it actually did something good."
How does it feel looking back to when you started the company?
"I remember a variety of moments where you go from a level of surprise that it even worked to 'how do I meet everybody's expectations?' You cycle between those two points. Now, I feel this level of certainty. We're well-financed. We have a great team and we have a number of clients."
This interview has been edited for clarity and for space. Startups and software reporter Elise Reuter can be reached at ereuter@sdbj.com or 858-277-6971.