TOURISM: DELAYS LEAD TO LOCAL OWNERSHIP FOR NEW HOTEL PLANNED IN ENCINITAS
Catching A Break
Monday, January 21, 2019

Back in 1989, some developers had a plan to build a fancy hotel on a seaside Encinitas bluff overlooking the ocean and South Ponto Beach.
Nothing came of it.
In 2005, it looked like something might really happen when a stairway was built from the top of the bluff to the beach parking lot below. By 2008, all the required permits were in hand.
Then the financial crisis hit. The plan was shelved.
Now, the hotel is back.
Fenway Capital Advisors and JMI Realty acquired the 4.3 acre site in late 2017 from KSL Resorts and Goldman Sachs and have started construction of a $110 million hotel they're temporarily calling the Encinitas Beach Hotel — built right into the bluff to blend in with the contours of the land.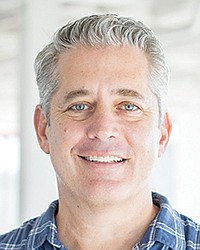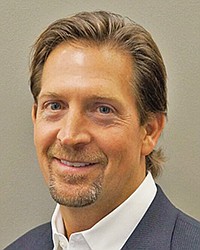 Sports Shinko Co. had owned the property, with plans to use it as a beach club for the La Costa Resort and Spa, which it also owned.
Unable to secure financing, Sports Shinko sold the Encinitas property and La Costa Resort and Spa to KSL Resorts in 2001. KSL brought in Goldman Sachs as a partner in 2007.
"It really needed a local buyer who understands Encinitas," said Larry Jackel, a managing partner of Fenway Capital Advisors who is overseeing the project with John Kratzer, president and CEO of JMI Realty.
JMI developed Petco Park, among other projects, and Kratzer was the lead consultant in preparing San Diego State University's proposal for redeveloping the SDCCU Stadium site in Mission Valley.
This is the first ground-up hotel development for Fenway Capital, which specializes in buying property and renovating it.
Major renovation projects Fenway has done include a multi-tenant office building at 674 Via de la Valle that is the company's headquarters, Pacific Gateway Towers in Oceanside, Cabrillo Medical Center in Kearny Mesa and the multi-tenant Wateridge Pavillion office building in Sorrento Mesa.
Jackel, a San Diego native, lives in nearby Rancho Santa Fe and Kratzer lives in Solana Beach.
Casual Elegance
Casual elegance is how Jackel and Kratzer describe the 130-room hotel they're building at the intersection of North Coast Highway and La Costa Avenue.
"It's very luxurious, but you're not afraid to walk around with flip-flops at the same time," Jackel said.
"We want that hotel to feel like it belongs in Encinitas. We want it to reflect the coastal culture," Kratzer said, a culture he described as "very eclectic, environmentally aware, focused on health and wellness."
Prev Next