Public-Private Partnership Helps Fund Superbug Fight
Sunday, January 20, 2019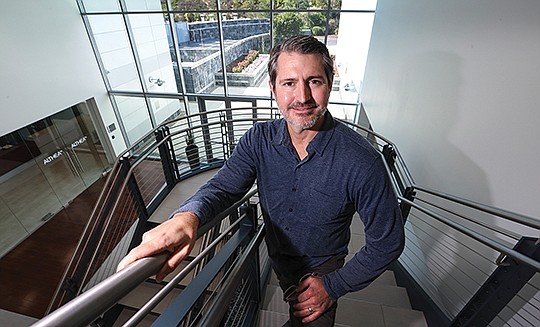 Forge Therapeutics recently took in more funding — up to $11.1 million — to battle life-threatening infections called "superbugs."
The San Diego biotech was awarded $5.7 million from Carb-X, a public-private partnership funding new antibiotic development. An additional $5.4 million depends on hitting technical milestones.
Forge is developing new classes of antibiotics, a growing need because decades-old antibiotics have lost effectiveness.
The company's latest Carb-X round is for the treatment of drug-resistant bacteria that causes lung infections. Its strategy is to inhibit LpxC, which underlies what's called Gram-negative bacteria.
"The world urgently needs new classes of antibiotics, like those that Forge is developing, as well as other life-saving products to prevent, diagnose and treat deadly infections," Kevin Outterson, executive director of Carb-X and Boston University law professor, said in a statement.
This is Forge's second Carb-X award. The company in 2017 took in $8.8 million from the partnership, and around that time raised a $15 million Series A round.
Besides Forge, San Diego-based Qpex Biopharma surfaced last year with a $33 million Series A round and a federal contract worth up to $132 million to combat superbugs. Other local players in the space include Cidara Therapeutics and AmpliPhi Biosciences.
Antibiotic developers face a difficult economic landscape, since generic antibiotics are still inexpensive and widely effective, making them the first line treatments. But that's changing.

The Centers for Disease Control and Prevention estimates that at least two million people in the U.S. annually develop serious infections caused by antimicrobial-resistant pathogens. At least 23,000 people die as a direct result of these infections. The number could mushroom without action, experts say.
"There are thousands of people who are getting sick and actually dying from infections that a couple of years ago we were able to treat," Forge CEO Zak Zimmerman said in a November interview with the San Diego Business Journal.