Holiday Party With a Purpose Focused On Helping At-Risk Young Women
Sunday, January 20, 2019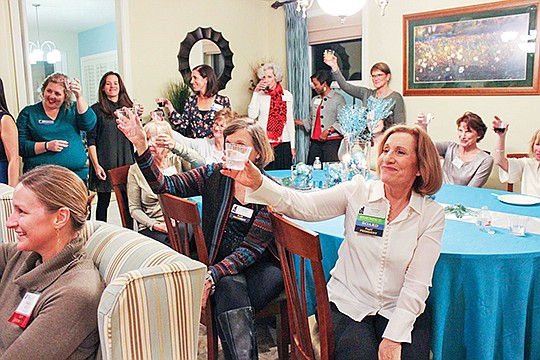 The San Diego Women's Foundation, a nonprofit organization dedicated to educating and inspiring women to engage in collective philanthropy, raised more than $2,000 for The AjA Project at the foundation's annual "Holiday Party with a Purpose" celebration. The members-only party was hosted by SDWF board member Carolyn Konecki in her Point Loma home.
Fifty SDWF members attended the annual holiday celebration and made donations to help The AjA Project purchase photography equipment to help reach more young people through its programs. In June, SDWF provided a $35,000 grant to support The AjA Project's Girls Eye View Program, which uses photography as a powerful tool to help girls in the juvenile rehabilitation system build self-confidence.
The AjA Project has provided long-term, community-based programming for more than 3,500 individuals and has showcased participants' work through public exhibits with more than three million viewers. SDWF is at its highest membership level since 2008 with 221 current members. SDWF also made its first-ever collaborative grants in partnership with Social Venture Partners, to support early childhood education. Grants made in June brought SDWF's grantmaking total to $3.4 million to support local nonprofits since its founding. Visit sdwomensfoundation.org.