Best Buy to Close La Mesa Store
Sunday, January 20, 2019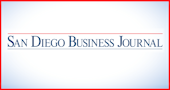 The Best Buy Fletcher Parkway location in La Mesa will officially shut its doors on March 13. The store's lease is ending and the terms couldn't be renegotiated, a Best Buy spokesperson cited as the reason for the closure.
According to a WARN filing, up to 26 full-time employees and 38 part-time employees, for a total of 64 people, could lose their jobs as a result of the closure. Additionally, the employment of 10 seasonal employees will end on Jan. 18 due to their temporary hiring.
Some of the employees may find work in other Best Buy locations before the March termination date; some of the positions that will be affected include sales consultant and customer service specialist.