Kratos Plays Big Role in Satellite Ground Game
Wednesday, January 16, 2019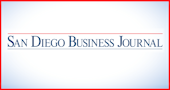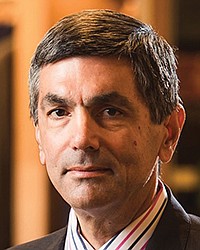 The space sector is experiencing a technology renaissance.
So says Phil Carrai, the executive in charge of satellite services at Kratos Defense and Security Solutions Inc., a Scripps Ranch-based aerospace contractor with annual revenues of $752 million.
The sexy part of the satellite business is the hardware that rockets into space and zooms overhead at thousands of miles per hour. Kratos (Nasdaq: KTOS) concentrates on the thing that often gets overlooked — what happens on the ground.
Some 70 percent of the lifecycle costs of space programs are on the ground, Carrai said in a recent interview. Ground systems and services are "always where our strength has been in the space world." Such equipment and services assure the availability, reliability, security and other operational goals of satellite missions.
Recent developments on the ground include the introduction of cloud-based technology architectures from vendors such as Amazon.com Inc. (Nasdaq: AMZN). Amazon offers "ground station as a service" under the name of AWS Ground Station.
Google parent Alphabet Inc. (Nasdaq: GOOG) has an initiative called Loon, offering cell tower connectivity using balloons that fly on the edge of space.
Carrai sees both offerings as complements to what Kratos does.
There is also a revolution in antennas and modems. In addition, lines between telecom and space communications are blurring.
Looking ahead, the amount of bandwidth available is "exploding," said Carrai, who is president of Kratos' Space, Cybersecurity and Training business.
Kratos said its products support more than 85 percent of U.S. space missions, and are used by more than 75 percent of global satellite operators.
Kratos owns and operates the largest commercial network of space-focused radio frequency sensors, which help customers identify, locate and mitigate interference.
Most signal jamming is unintentional, Carrai said.
That ground network consists of several hundred sensors at 50 sites in all areas of the globe, including Southeast Asia, the Far East, Europe, South America and Africa. The system works best for satellites in geosynchronous orbits — that is, orbits where the satellite travels as fast as the rotation of the Earth below it.
Kratos said it recently received approximately $65 million worth of work in the space and satellite communications realm. That work came in the form of multiple contracts. Most of it will be completed in 2019. One recent U.S. Air Force contract modification will be worth $20.7 million to Kratos.
Kratos pursues several other types of defense contracts. It builds target drones and is getting into unmanned tactical aircraft for the battlefield. It is part of several missile programs — and missile defense programs. It also builds microwave electronics, military training devices and modular buildings for defense applications. The company sharpened its focus in 2018 by selling its Public Safety & Security Division to Securitas AB for $70.7 million cash.