DINING: PERSONAL SERVICE KEY PART OF DELIVERING COMMUNITY CONCEPTS
Restaurant Group Looks to Stand Out, Blend In
Tuesday, January 15, 2019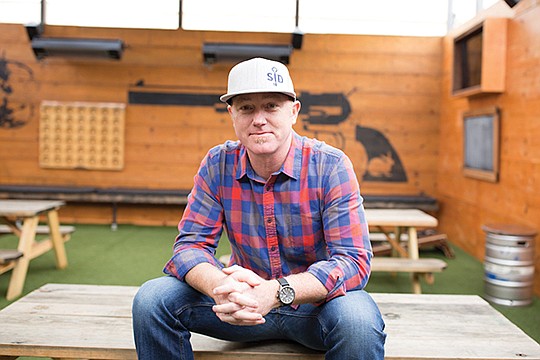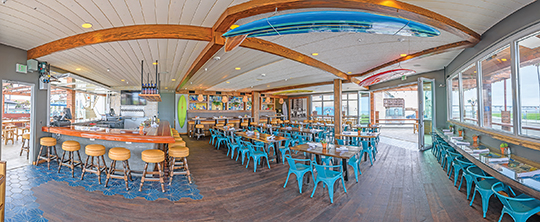 Past Is Present
Another case is the name of some of his restaurants, like Wonderland, which was named after the area's rich history, according to Huffman.
"There was a park called Wonderland there 100 years ago, which opened its doors back in 1912 or 1913," he said.
"So, we wanted to tie that into our spot. We hired local Ocean Beach employees in an attempt to tie all our efforts within the community and tie ourselves to what was going on around us."
Within the first two quarters of opening in June 2013, Wonderland had turned profit, says Huffman. He says one of his favorite aspects of the program there is what they call the daily "sunset toast," which is when the bartender rings a bell and stops everyone in the house to have a collective toast as the sun sets on the edge of the Ocean Beach pier. "It creates a shared energy," he says, "and goes back to that causal approachability mentality."
There's also Rabbit Hole. Huffman says, unbeknownst to many people, that area of Normal Heights, where the property is located, used to be a green field inhabited by rabbits.
Community Driven
"We have nine concepts in San Diego County and every single one is driven by what is needed in that community," he said. "We just try to figure out how we can transcend roots and be timeless while creating casual neighborhood spots with good food, craft beer and that caters to everyone."
Stephen Zolezzi, president and CEO of the Food & Beverage Association in San Diego County, says the unpretentious Social Syndicate approach is a major component to its restaurants' success.
"It always goes back to great food, great experience and value," he said. "When you can put those components together, the concept will work and you wind up appealing to more of the public and be successful." He adds that a tight management system and obtaining, training and retaining good employees is also imperative to the longevity of any food place.
Profitability
Huffman shares that within the first two to six months, all of his properties have been profitable. He says part of this is because he purposely seeks low-risk investments and/or restaurants that are failing and puts the Social Syndicate stamp on it.
"If the restaurants have good swagger, if the team members have each other's back and as long as you have good food and true hospitality, then, profits will come," he said.
That's why Social Syndicate signs 20-year leases every time, Huffman adds, because, its plan is to stick around for the long-haul.
Travel & hospitality reporter Mariel Concepcion can be reached at
mconcepcion@sdbj.com or 858-634-4625.
Prev Next