Innovus Pharmaceuticals Raises $3.17M Through Private Placement
Monday, January 14, 2019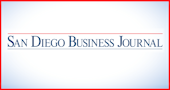 Innovus Pharmaceuticals raised $3.17 million through a private placement, according to a Jan. 10 filing with the Securities and Exchange Commission.
The commercial-stage company makes over-the-counter medications and supplements. Innovus is currently traded over-the-counter, with a market cap of just $13.3 million.
On Dec. 31, the company announced it entered into a definitive agreement with an unnamed institutional investor in health care. Innovus offered 45.3 million shares of its common stock at 7 cents-per-share. H.C. Wainwright & Co. served as the exclusive placement agent for the deal.
In a news release, Innovus said it planned to use the proceeds of the offering for working capital and general corporate purposes.