RETAIL: CO. ALSO TAPS MILLENNIALS' WILLINGNESS TO CUT THE CORD TO BRANDS
Founder's Vision Pairs With Pricing Strategy for Sunglasses Success
Monday, January 14, 2019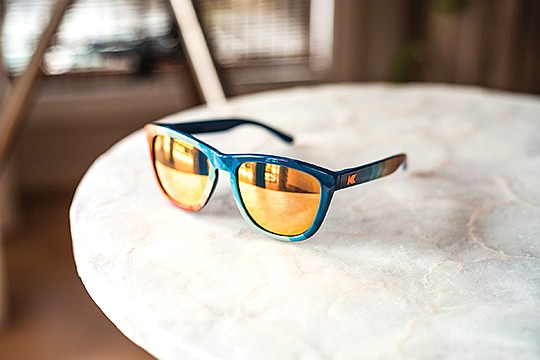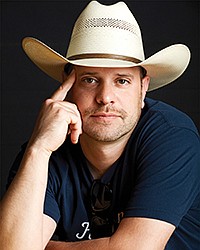 KNOCKAROUND
Founder and Owner: Adam Moyer
Revenue: $6.5 million in 2018
No. of Employees: 17
Headquarters: Old Town
Year Founded: 2005
Company Description: An e-commerce company that designs and sells affordable sunglasses.
When Adam Moyer lost his last pair of expensive sunglasses — Ray-Bans that ran him about $150 — the then UC San Diego graduate art student decided to take matters into his own hands.
After doing some research, Moyer, then 23, realized there was a gap in what was available: Either pay a fortune for a nice pair of specs or get a cheap pair at the gas station or retail store that was flimsy and unreliable. He also realized sunglasses didn't have to be expensive to be fashionable and well-made.
"I wanted something that fit the middle — something that was affordable but still cool," the Virginia-native said.
E-Commerce Brand
With no experience in design or manufacturing and with $500 from his own savings, Moyer launched Knockaround, an inexpensive sunglasses e-commerce brand, in 2005. Designed in the company's headquarters in Old Town and manufactured in China, the company today sells 50,000 sunglasses a month, mostly classic styles (like aviators and wayfarers) in both plastic and metal options and an array of colors and prints at an average price point of $20. In 2018, the company's revenue was $6.5 million, a 25 percent growth over 2017. Moyer says he projects Knockaround will see the same growth in 2019 and 2020 and is aiming to be a $10 million company by then.
Fernando Caraballo, a former independent glasses vendor and licensed optician based in New Jersey, credits millennials' desire to be individuals with the popularity in lesser-known sunglasses brands like Knockaround.
"A lot of people are leaning towards more no-name or less-popular brands that are fresh and new," he said. "If the quality is good and they are less expensive, then, it makes sense. If you are looking for something practical that can serve the same purpose as a $200 name-brand pair while saving a few dollars, then, Knockaround is a good option," Caraballo said.
Custom Offerings
One of the aspects of the company Moyer is most proud of is its custom offering, through which customers can personalize their Knockaround purchase. Options include various styles, several lens tints and various colorways and designs on the front, the temples and the inside of the frames. Launched in spring 2011, Moyer says Knockaround was one of the originators of the custom setting before others, including Ray-Ban, followed suit.
"We were one of the originators," said the father of three. "We view that as a differentiator. You don't see a lot of customized sunglasses, but, if you do a search on Google, we are one of the top three in a search result for custom sunglasses."
For the custom orders, Moyer says he keeps all of the pieces and components in a Barrio Logan warehouse, where two full-time employees work on assembling the special orders based on specifications.
Although the company has been profitable since its inaugural year, Moyer says it didn't get off the ground without its share of re-routing. While his vision was to sell to consumers, the lane he was able to get into first was a promotional one.
"I was 23 and very naïve… so, the first iteration of the sunglasses were very basic," he said, adding that he didn't design them then. Instead, he purchased 300 of those from a vendor online that added his logo to them. "I started the company selling (what looked like) promotional sunglasses, the kind you get free at events. Just, plain black front and neon arms with the logo printed on them. Although that wasn't my original idea, it was a way to get the operation off the ground."
Moyer says when he made a return on the glasses, he was able to reinvest the money in the company and use it to get other manufacturers and better products. He says he bought about $300 worth of pairs of sunglasses and the rest of the first round of profit went to registering the business with the city and creating the company's website.
Trendsetters and Influencers
For the next few years, Moyer, who ran his company out of his home until around 2009 before he moved to his first office in National City, would "grind it out." He used social media to promote the company and also sent out glasses to celebrities, trendsetters and influencers he thought could bring the right attention to the company. Around 2012, as the company continued to grow, Moyer began hiring more folks, including a full-time designer (prior to that he would work with freelancers). That's when he moved to the Old Town office and kept the company warehouse in Barrio Logan.
Word of mouth marketing as well as promotional partnerships with the likes of GI Joe, Hot Wheels and "Shark Week," have been key to the growth of Knockaround, says Moyer. The company, which is usually approached for such business ventures, does around four collaborations per year and already has two lined up for 2019. While Moyer wouldn't reveal details of the upcoming contracts, he did say one is with a well-known musical group that is releasing an album and going on tour soon, and the other is with The Longhairs, a local company that presented its hair ties for men on "Shark Tank" and landed a deal with businessman Mark Cuban.
Wholesale Program Growing
Moyer adds that Black Friday is by far the company's biggest sales day each year and that, while the bulk of its sales come from the website, the Knockaround wholesale program is steadily growing. It currently sells in other larger stores, like West Marine, which has locations all around the country. He also says Malaysia and Dubai are some of Knockaround's most popular markets in terms of sales.
While the loss of his own pricey shades was an initial driver for Knockaround, Moyer says becoming a father has served as inspiration for his business, as well. Four years ago, he launched the first Knockaround kids' line, which he says is doing extremely well. This year, six new kids' designs will be released, including ones inspired by strawberries and pineapples and campfires, he says. Additionally, in the spring, the company will add two new adult frame styles: a wide-fit style and a cat-eye.
Travel & hospitality reporter
Mariel Concepcion can be reached at
mconcepcion@sdbj.com or 858-634-4625.