Cubic Gets $4.5M Contract
Monday, January 14, 2019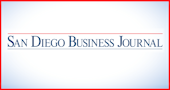 Foothill Transit has awarded Cubic Corp. a $4.5 million contract to make its bus fare collection system compatible with the regional TAP system — the smart card system used by transit providers in the greater Los Angeles area.
Foothill Transit provides bus service in a 327-square-mile area, taking in the San Gabriel and Pomona valleys. Fare boxes on Foothill Transit buses currently accept cash and LA Metro TAP cards, which operate by radio communication. With the upgrade, Foothill Transit will receive enhancements to driver terminals and real-time wireless communications. According to Cubic, advanced smart card reader hardware and software will enable the latest in smart card and mobile payment technology, including the future TAP mobile app.
Cubic (NYSE: CUB) announced the win on Jan. 10.