Music Program Plays Part in Retraining Brain
Sunday, January 13, 2019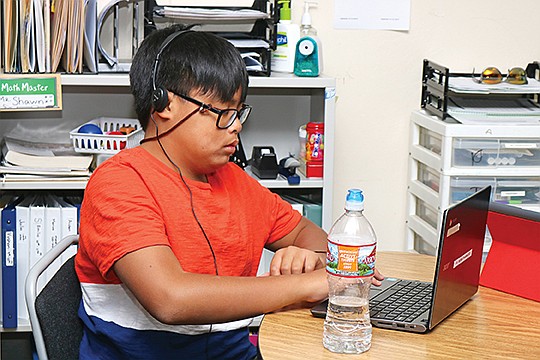 Rest Haven Children's Health Fund, an endowment fund to assist children in San Diego and Imperial counties with health-related needs, awarded $13,125 to the San Diego Center for Children. The grant will support the Center's Integrated Sensory Interventions to promote self-regulation for youth, ages 5-21, who may have a history of trauma and/or developmental or mental health disorders. The center's goal is to help children move from destructive patterns and behaviors to more flexible, adaptive, coherent, energized and stable behaviors. The goal is creating more balanced and resilient children.
The award allows the center to launch "The Listening Program" to serve children and teens at the Center's K-12 Academy and Residential Treatment Program.
Designed by innovative neuroscience experts in music programming, Advanced Brain Technologies, The Listening Program is an interactive curriculum using headphones and specifically chosen music to retrain the brain through a course of music-listening sessions.
The San Diego Center for Children's mission is to protect the joy of childhood, prevent emotional suffering, and incite change. Visit centerforchildren.org