Consider Community in Your Coworking Choice
Sunday, January 13, 2019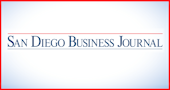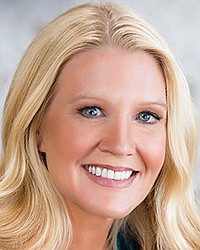 While we welcome national chains to San Diego, we must also continue to encourage and support locally owned and operated companies. It is critical not only to the culture but also to the growth of our city.
So what happens when local businesses in a new industry, coworking, find themselves face to face with a company with a valuation of $42 billion dollars? Prior to WeWork opening its first location in downtown San Diego (December 2016), I found myself explaining to most people what a "coworking space" is. Thanks to WeWork's heavy spend on advertising, almost everyone is aware of the concept.
The Right Marketing Moves
Companies like WeWork have made coworking mainstream. Which in turn, for a small coworking space operator like myself, saves me a significant amount of energy on educating the market. Someone may see an ad or have attended an event at a WeWork and then be prompted to do a search of the market.
So has WeWork harmed my business? No. Admittedly we've lost a couple members over the last two years because they needed a private/dedicated office. WeWork is 90 percent private office and 10 percent coworking. Those individuals had outgrown us, since we only have a few private offices.
I think of WeWork like Starbucks — they took an existing concept and put a different spin on it, but that spin is not right for everyone. Starbucks expanded rapidly and everyone worried that they would run the independent coffee shops out of town. By and large, Starbucks (and WeWork) has grown the pie and local establishments still have a very prominent place in the market.
Further, widespread popularity can kill a trendy brand's image. As Starbucks opens more locations, maintaining its coffee-snob-approved reputation becomes more difficult, especially in relation to independent, locally owned shops.
Finding a Fit
People gravitate to the right environment for them. If rubbing elbows with the founders of the next big-tech concept is important, then WeWork might be a good fit.
If someone looks forward to Taco Tuesday and loves Ping-Pong to blow off some steam, then places like WeWork might be a good fit. But there are many other coworking options on the market, locally owned and operated businesses with various amenities and cultures.
The downside? WeWork does like to make a big splash when it enters a new market. The company has been criticized by some for aggressive marketing techniques in many such markets, including San Diego.
If you're looking for a coworking space, take time to do research and visit as many as possible to identify what's a good fit for you. Also consider proximity to your home, traffic patterns, parking, and, of course, the community. Since coworking has seen explosive growth over the last seven years, it's likely you'll be able to find the "right" space for your needs.
Felena Hanson is the founder of Hera Hub and board member at Startup San Diego.