Cirius Therapeutics Outlines $86M IPO Plans
Sunday, January 13, 2019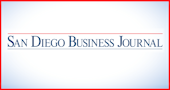 Liver drug developer Cirius Therapeutics on Jan. 11 put in a prospectus for an $86 million initial public offering.
In paperwork filed with U.S. Securities and Exchange Commission, Cirius pitched its lead drug candidate, MSDC-0602K, as a potential cornerstone therapy for NASH with fibrosis. Non-alcoholic steatohepatitis, or NASH, is a debilitating liver condition for which no approved therapies exist.
MSDC-0602K takes aim at NASH and other metabolic disorders by modulating the mitochondrial pyruvate carrier, or MPC.
"By acting at the initial point of metabolic dysfunction, we believe this approach has the potential to have a dual impact on liver damage and insulin resistance, thus addressing the core pathologies of both NASH and Type 2 diabetes," states the company's S-1 filing.
MSDC-0602K is in a phase 2b clinical trial. In October, Cirius reported interim trial results, including improvements in liver enzymes and glycemic control. The company expects final data in the second half of the year.
Should the drug win approval, Cirius envisions handling commercialization itself. The company also plans to explore MSDC-0602K in other indications, and wants to expand its pipeline through means like licensing, collaboration and acquisition.
Despite the government shutdown, companies can still file preliminary IPO paperwork through the online system EDGAR. However, SEC employees who review IPO paperwork like corporate registration statements have been sidelined, stalling some biotechs, including in San Diego.