Vacant Carlsbad Land Sold For $2.6M
Wednesday, January 9, 2019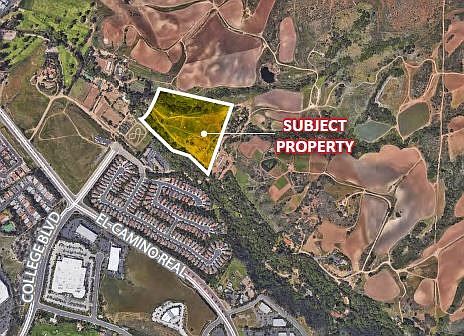 A nearly 17.8-acre parcel of vacant land in Carlsbad near the intersection of El Camino Real and College Boulevard has been sold for $2.6 million.
The seller was Bapton Investments, LLC.
The buyer was Dartford Investments, LLC.
Preliminary plans are for the property to be developed as eight to 12 half-acre lots.
Matt Weaver and Al Apuzzo of Lee & Associates, North County, represented both parties in the transaction.