Government Shutdown Puts Brakes on IPO Plans
Wednesday, January 9, 2019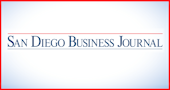 The federal government shutdown has stalled San Diego biotechs knocking on the door of an initial public offering.
Three San Diego biotechs, including Gossamer Bio, have filed for IPOs but have yet to actually list shares. Going public is off the table for now with the partial closure of the U.S. Securities and Exchange Commission.
SEC employees who review IPO paperwork, such as corporate registration statements, have been sidelined. That's backing up both companies that recently filed and those further along in the process.
Sorrento Valley-based Cibus — which uses gene editing to select desirable plant traits — in November filed S-1 documents proposing a $100 million IPO.
"We have our S-1 on file with the SEC, but understand some companies may face delays on the review of documents during the government shutdown," Cibus spokesman Jim Mazzola said in an emailed statement. "Like others who are ready to launch, we expect to be in a position to initiate our IPO roadshow following the SEC's review."
Gossamer's plans to hit the Nasdaq have been pushed back due to the shutdown, the Wall Street Journal reported Jan. 9, citing bankers and lawyers familiar with the situation. The biotech, which in December outlined a $264.5 million IPO to advance a portfolio of immunology, inflammation and oncology drugs, declined a San Diego Business Journal request to comment.
Companies can still file preliminary IPO paperwork through the online system EDGAR. On Jan. 4, well after the shutdown started, San Diego-based Poseida Therapeutics put in papers for an IPO, seeking to raise $115 million.
"So far it (the shutdown) hasn't had an overall significant impact, just given where we're at in the new year," said Tim Holl, a partner at Ernst & Young's San Diego office. "But the longer the SEC is closed for new registrants, the more impact it's going to have on companies trying to go public."
Biotechs stand to be particularly impacted by the holding pattern, since they rely on outside capital to move forward drug development and clinical trials.
Beyond biotech, Silvergate Bank in November filed for a $50 million IPO and has yet to go public. The La Jolla bank is best known for its cryptocurrency strategy.
Along with the government shutdown, companies eyeing an IPO are up against market volatility hurting investor sentiment.
"The (IPO) window may not have closed completely, but investors will be very choosy over the next several months, selectively supporting companies with strong fundamentals, pedigreed management, and attractive valuations," said Cowen Equity Research's recent biotech thermometer.
The SEC this year didn't have enough funding to remain open during the shutdown, unlike in 2013, 1996 and 1995.
Last year saw seven San Diego IPOs, the region's best year for public offerings since 2014. Synthorx topped the IPO haul with $131 million in gross proceeds.