Don't Count on Concessions in These Hot Office Markets
Tuesday, January 8, 2019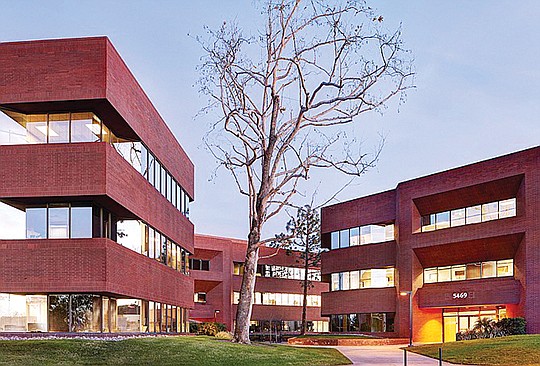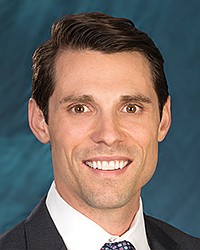 Demand for office space is expected to remain strong in San Diego through 2019, according to commercial real estate brokers.
"We're heading into the lowest vacancy rate since what we saw in 2005," said Tim Olson, a managing director in JLL's San Diego offices.
In UTC — one of the most desirable submarkets in the county — vacancy rates in Class A buildings are already at about 8.1 percent, Olson said.
"I think you'll continue to see that drive down," Olson said.
Other hot markets are Mission Valley, where he said vacancy rates are at about 6.8 percent, and Kearny Mesa, where vacancy rates for Class A space are around 7 percent.
Even in Sorrento Mesa, which saw vacancy rates rise to almost 19 percent when Qualcomm downsized in 2018, is seeing increased demand.
"That's one market where we'll see a pretty significant decrease in vacancy in 2019," Olson said, predicting that the vacancy rate in Sorrento Mesa could even drop into single digits.
"You're seeing more tenants pushing to Sorrento Mesa," Olson said.
Cushman & Wakefield reported that if anything, San Diego may be underbuilt when it comes to office space.
A key attraction for investors is that rents remain relatively high in San Diego compared with other metropolitan areas.
Heading into 2019, San Diego has the 12th highest office rental rate in the nation at $32.24 per square foot, according to Cushman & Wakefield.
Olson of JLL said office rents in prime Class A buildings are at or above an all-time peak.
"We're obviously in a strong position," Olson said.
CBRE, in its third quarter office report, said that positive momentum "positioned the San Diego market well ahead of where it was in 2017 in terms of net absorption, asking rates and vacancy, which is just above single digits."
"Year-to-date leasing activity, driven by financial services, life science and technology, also outpaced both 2016 and 2017," CBRE reported. "Office users added 10,400 jobs year over year in Q3, the largest increase among user types, and contributed 43.2 percent of all job growth."
Because so little new office space is coming on line, "Metrics are swinging more in favor of landlords in many markets," Olson said, adding that landlords are less likely to be offering concessions in 2019 to entice tenants.
Building office space on spec also could increase in 2019, "because of the lack of large block availability," Olson said, adding, "Case in point, One Paseo. With construction just starting on two office buildings in the Carmel Valley mixed-use project, Kilroy Realty in December signed leases with two tenants.
Although it accounts for a relatively small percentage of the overall office market, coworking office space is one area where Olson predicted especially robust growth.
"Just based on the current activity and what we're seeing on a national level, coworking will continue to be a growing base in San Diego," Olson said. "It's just another offering for tenants. Not everyone's made for coworking. There are certain tenant operations where it makes sense and others where it does not."
In 2018, coworking accounted for about 3.2 percent of the total office market in San Diego County, Olson said.
"The way companies work and need flex space, I think it will continue to be a trend."
Another trend which Olson said is likely to continue through 2019 is for companies to shrink the amount of space allocated to each worker with more hot desks where people pop in and out to use space as they need it rather than being assigned a permanent desk.
"That's the trend globally, how do you save costs in real estate? One way is to become more efficient," Olson said. "It's just another saving mechanism for tenants."