City Council Votes to Ban Styrofoam Use in San Diego
Tuesday, January 8, 2019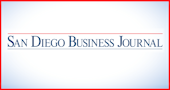 The San Diego City Council voted 6-3 today to ban the use of polystyrene, commonly known as Styrofoam, across the city.
The ordinance was authored by Councilmember Chris Ward.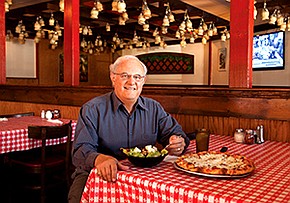 "By passing this measure, the Council supermajority has assured San Diego's role as a national leader in pursuit of a safe, sustainable future and has made San Diego the largest city in California to ban Styrofoam," Ward said via a statement. "The negative impacts of styrofoam are permanent and threaten the health of San Diegans, wildlife and industries critical to our region. The time has come for us to listen to community groups, non-profits, and businesses that have been advocating for this change for years and move away from Styrofoam and plastics in San Diego."
The ban of polystyrene foam products will include food service ware, food trays, egg cartons and coolers in San Diego. As part of the ordinance, prepared food, like take-out, will not be allowed to be distributed or sold in polystyrene foam and single-use plastics, like straws and utensils, will only be available in restaurants upon request.
Stephen Zolezzi, president and CEO of the Food and Beverage Assn. of San Diego, believes this vote doesn't solve the real issue at hand, which he says is littering.
"The people that are taking Styrofoam containers and throwing it on the floor will do it no matter the type of container," he told the San Diego Business Journal. "This isn't a Styrofoam problem, this is a social problem, and that is really where the focus should be. Restaurants and restaurant owners have no control over what happens to those containers once they leave the stores. The problem is not the restaurants. It is the public."
Zolezzi also adds that, because restaurant owners will now have to most likely find a more expensive alternative to Styrofoam, it will drive up costs, which will affect customers.
"When we experience an increase in operating costs, the public has to understand this cost will go to them," he said.
The ban will take effect in 30 days. Restaurants with a gross annual income of less than $500,000 can apply for a waiver of two-years maximum.