2019 LOOK AHEAD: HEALTH CARE
ResMed Covering All the Bases With Its Acquisitions
Sunday, January 6, 2019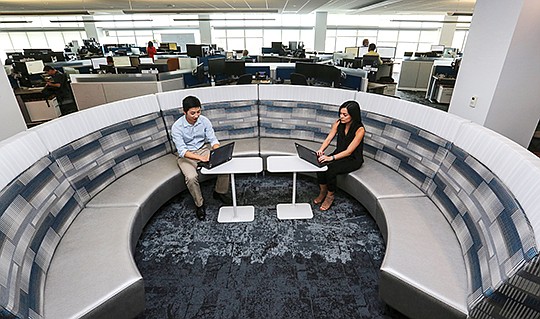 ResMed bought three companies in 2018, moves that taken together look to broaden the reach of San Diego's largest medical device outfit this year and beyond.
In December, ResMed agreed to plunk down $225 million to acquire Propeller Health, maker of sensor-laden inhalers that pair with a mobile app. These inhalers are geared toward asthma and chronic obstructive pulmonary disease, or COPD.
ResMed pitched the purchase — expected to close in March — as complementary. The company specializes in respiratory devices and software, namely for airway-obstructing sleep apnea.

"Acquiring Propeller is a significant step for ResMed toward becoming the global leader in digital health for COPD," said ResMed CEO Mick Farrell in a statement.
Two months ago, ResMed paid $750 million for another company: MatrixCare, part of a strategy to expand software-as-a-service offerings. MatrixCare makes post-acute care software for skilled nursing and senior living facilities.
ResMed dove into software in 2016 by buying Brightree, behind home health and hospice software.
And last spring, ResMed purchased Healthcarefirst for $126 million. Healthcarefirst's health record software, billing services and analytics give ResMed the ability to tap into a trend: digitally connected devices for those who prefer medical care at home.
Even ignoring the acquisitions, ResMed has made gains in core business areas. That's a big reason the company in an October quarterly statement reported revenue of $588.3 million, a 12 percent year-over-year increase.