Qualcomm leads $15M Investment in Baicells
Sunday, January 6, 2019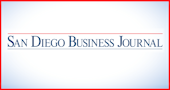 Qualcomm Ventures has invested in Baicells, a company that produces small cells that help strengthen wireless signals in dense metro areas.

Qualcomm led a $15 million investment round into the wireless technology company, Baicells announced Jan. 3.
Originally based in Beijing, Baicells was founded by former Huawei Technologies fellow Lixin Sun. The company moved its headquarters to Plano, Texas, in May, bringing it closer to many of its telecommunications partners.

The company will use the additional investment to further develop its 5G technologies, Sun said in a news release. Small cells will be particularly important as carriers deploy their 5G networks; more infrastructure is needed as consumers transmit growing amounts of data.
"…Qualcomm Ventures is proud to invest in Baicells, a startup company that is dedicated to fixed wireless access solutions and service platforms, for its future 5G leadership," James Shen, vice president of Ventures for Qualcomm Technologies, said in a news release.