2019 LOOK AHEAD: REAL ESTATE
One Paseo's Retail Mix to Be Open for Business in Spring
Sunday, January 6, 2019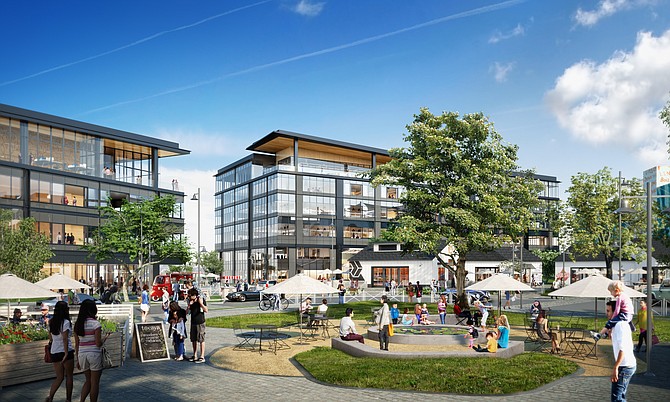 Part of Kilroy Realty's One Paseo mixed-use development in Carmel Valley will open to the public in 2019 as construction moves ahead on the rest of the project.
Retail stores are set to welcome their first customers March 1 on the 23-acre site.
The project has 96,000 square feet of retail space.
Retail tenants include local jewelry designer Marrow Fine's first brick-and-mortar shop, Faherty clothing of New York, Pigment, Van de Vort, West of Camden, Whiskey x Leather, CurBar, Motion Stretch, Dry Bar , Shop Good and Soul Cycle.
Dining options include Cava, Salt & Straw, Urbn Pizza, SusieCakes, Ways & Means Oyster House, Shake Shack, Parakeet Café, International Smoke, and Tender Greens.
Soon to follow will be One Paseo's 608 apartments, with leasing to start as soon as April.
In the pre-construction phase are two office towers — a four-story building and a six-story building with a total of 286,000 square feet of space.
Everything is expected to be complete by 2020, according to Kilroy. "It will be the premier live, work, play community in the north part of San Diego," said Nelson Ackerly, senior vice president of Kilroy Realty.
In November, Kilroy signed two tenants for the office buildings.
With construction about to start on the office buildings, Compass Real Estate signed up to lease 22,476 square feet in the four-story building, taking up the entire ground floor.
A life sciences company signed a lease to take 67,020 square-feet of space in the six-story building, taking over the entire fourth and fifth floors.
In all, One Paseo will have 286,000 square feet of office space.